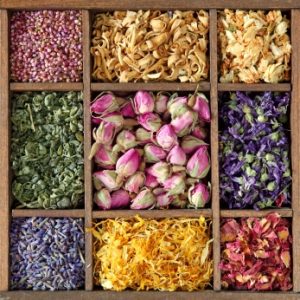 I had so many wonderful comments and questions from my recent post about Epsom Salts bathing.  We may be re-starting a new healthy trend! Several questions arose about soothing foot baths.  There are unlimited ways to fashion  healing foot baths + foot 'soaks'.
Package up some of the ideas below you have a delightful warming + thoughtful gift for busy friends and family! QUICK!
It's easy. For  basic foot baths:
Add warm-hot water into a small tub or 'foot bath' and add 1 cup of Epsom salts.
The water should be deep enough to cover the ankles. Best case scenario? The water comes to mid-calf.
What a wonderful evening ritual (or morning, for that matter!).
Don't forget the towel! Enjoy.
and…. why not blend Epsom salts with
FRESH herbs from your garden or farmer's market?
'Epsom Salts & Herbs' foot baths:
1 cup Epsom Salts
1 tablespoon Olive oil
Assorted herbs + flowers can be added for layers of delight + healing properties.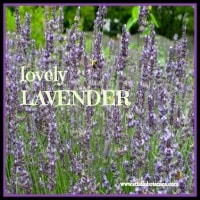 Use what you have to create your own personal foot baths!
My favourites are Calendula, Chamomile, Lavender, Lemon Balm, any Mints, Roses, Rosemary, Sage +  Thyme.
How To:
Put the herbs in the basin you are going to use for your foot bath experience.
Boil water and, while still warm, pour over the herbs.
Add the Epsom Salt and the olive oil.
Allow the water to cool enough to be very warm but still comfortable.
That's it ~ Ready to enjoy !  Soak feet for as long as desired.
(remember the towel ~ too many times, I've forgotten that small but important step; just makes for a more relaxing experience)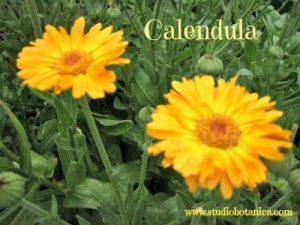 *I make this all winter with dried herbs if no fresh available. Add a 1/2 cup of dried flowers, for example such as chamomile, calendula,  elderflower, roses, lavender or yarrow.

Add a 3-4 drops of your favourite essential oil.
For foot baths, I like to use lavender or other relaxing essential oils. Use sparingly.

Foot baths can help with a wide range of ailments such as flu, headaches, insomnia, fatigue, poor circulation; even varicose veins can improve. Experiment with hydrotherapy !  A cold foot bath can relieve headache and insomnia. Alternating hot and cold water helps improve circulation. Try soaking in hot water for two minutes, then cold water for one minute. Repeat a few times. 
GARLIC Foot baths are a wonderful healing gift!

Blend up to six cloves in a pint of hot water. Allow to sit for an hour, essentially making a garlic infusion.
Put hot water into a tub and add the garlic 'tea' mixture.
Soak the feet for at least 15 minutes, or as long as possible.
Top up the hot water when when necessary to keep the bath very warm.
This special bath is an excellent tonic, good treatment for fatigue and is known for helping fungal infections of the feet.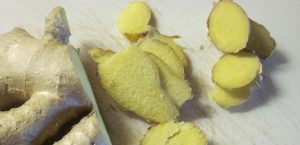 Why stop at garlic?  Excellent warming foot baths can be created using hot mustard powder, horseradish and ginger — either fresh grated ginger or powdered ginger if fresh is unavailable. Use the guidelines above and substitute a couple of tablespoons of mustard powder, or 6-7 'coins' of ginger root or 1/4 cup of fresh grated horseradish for the garlic.
These baths are packed with healing powers and can be a big part of  your winter immune health plan!
 What's YOUR favourite foot bath?? Please leave a comment!
 ENJOY!!  Soothe your busy feet. It's a good thing!
Want to learn more about HOW to increase you and your family's health?
Want to learn some DIY herbal remedies ?
Check out my ebook "Cold + Flu Season ~ Are YOU Ready?"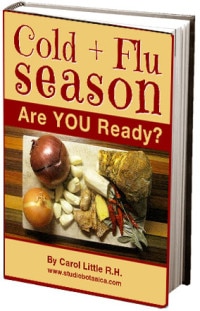 Looking for MORE  DIY gift ideas?
Come for a vist at our holiday DIY blog hop!