RAVISHING ROSEMARY HERBAL HAIR CARE
It's easy to make herbal haircare products. With our autumn harvest of Rosemary or just with some fresh Rosemary from the grocery store, it's a delightful mini-project and takes so little time to create a nourishing  hair rinse. Rosemary has been used for centuries to support a healthy scalp, nourish the hair, and  is thought to darken a brunette's hair~
Here's how to make it:
STEP ONE: Rosemary Vinegar 
3 – 4 tablespoons of chopped fresh rosemary
1 cup apple cider vinegar (ACV)
Heat the ACV until it just starts to bubble  (almost boiling)
Chop Rosemary (or use scissors to cut) into 1/2 inch pieces
Place in a glass canning jar.
Pour the hot vinegar over the rosemary in the jar.
Place lid on the jar and allow to 'marinate' for 24 hours.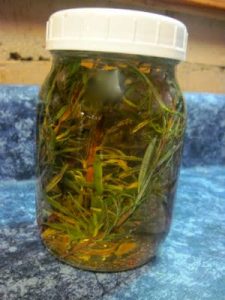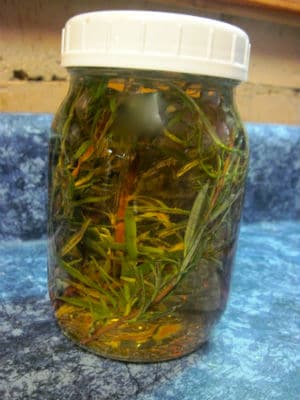 STEP TWO – Rosemary Hair Rinse

2 tablespoons, about 1/8 cup of rosemary vinegar
1 cup water
20 drops rosemary essential oil
Optional:  1 tablespoon of vegetable glycerin*
*Glycerin adds  'smoothness' factor to the rinse.
It's inexpensive and easy to purchase at your local pharmacy in a small amount.
I have made this with the Glycerin when 'on hand' but also without — like it both ways.
HOW TO USE:
Apply to hair after shampooing.
Leave on your hair for about 5 minutes.
Rinse.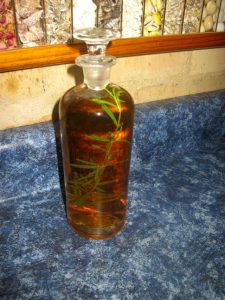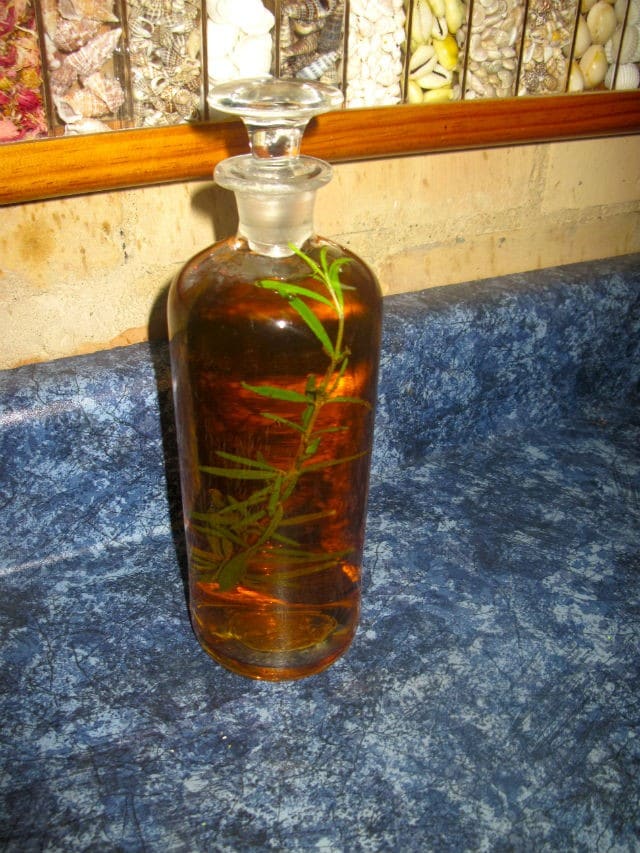 So many herbs offer their gifts to support us!
Try this fabulous hair rinse!