Tis rather a passion with me ~ creating herbal tea blends. Herbal teas for winter health ~ definitely a passion ~ so it's a natural progression ~ to write an eBook on the topic. SO many wonderful herbal medicine remedies can become an herbal tea for winter health support or treatment.
Many clients and Studio B readers have written to ask : How do I make an effective herbal tea?
It may sound SO easy and yet, there's a method and a way to brew the best infusion, so this is a basic process, which sets you up for enjoying healing herbal teas for so many purposes.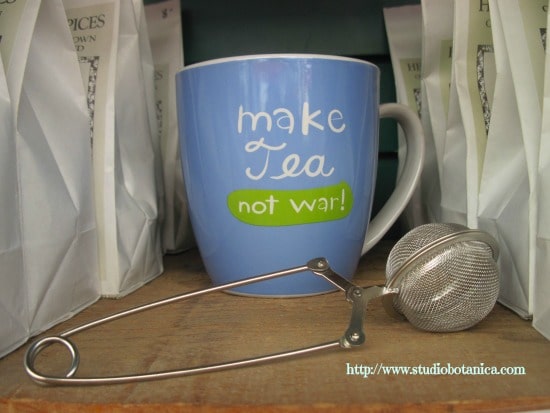 What's the difference between an infusion and a long infusion and when is a good time to use which?
I often refer to 'levels' of choices.. Good .. Better.. Best .. in terms of herbs and herbal remedies. THIS is a big topic. There are times when herbal tinctures are preferable and a better choice. Many times, however, the gentle, yet powerful fresh or dried herb in a simple infusion, can create a very positive outcome.
There are specific herbs, suggested by centuries of use (and in some cases, 'official studies") which can either be excellent overall supportive helpers or plant allies to address particular conditions. We can 'zero' in on what we ourselves need ~ for our own best days! Sometimes a 'simple' is all that's needed. Good quality simple remedies are superlative healers!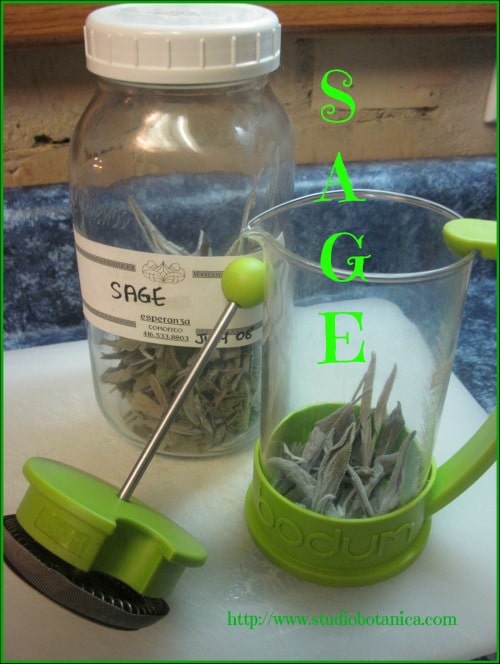 The quality of the herb itself is 'key'. I share ideas for where to buy the best herbs, and which part of these herbs is the best for our use. Fresh herbs can be preferable, but often, in the case of herbs for winter health, the herbs we use are dried. The manner of drying herbs is paramount to their effectiveness.
It's a busy life. Many of you may feel that you don't have time , inclination, or funds to create an herbal apothecary. We don't need to be 'registered herbalists' to be able to enjoy the benefits of herbal medicine.*
We can choose to focus on herbs which our own families need, based on patterns in our health plus preventative protocols to help ourselves. We don't need to 'break the bank' either. We can make wise choices, based on our budgets, time and interest level.
There are excellent companies who share herbal blends in the form of high quality herb blends ready to use in tea bags. This is not my 'go to' normally but there are ample times this life when the loose blend of tea and the glass canning jar, don't work with the day's programme! These tea blends are created for you and at the ready ~ Which ones are my 'bests' ? I share these and lots more ideas.
* There are far too many untrained herbal enthusiasts 'out there' who are writing about herbs and giving advice. This is just fine regarding food grade 'tonic' herbs. Otherwise, please consult a qualified professional with your health concerns to benefit from years of experience and education.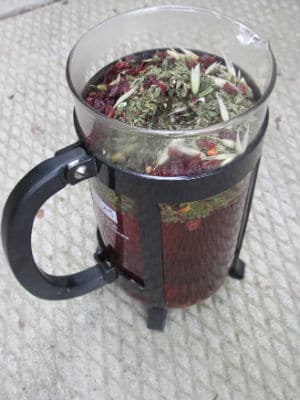 After all ~ drinking tonic herbal teas for increased health is the goal. Whatever way we can. Let's start at the beginning and explore!

Herbal Teas for Winter Health is a great idea!!

Save
Save
Save
Save
Save