If you have been visiting with me for a while, you'll know I love to share herbal bath recipes, as a self-care therapy, for skincare, relaxation and well, therapeutic bathing is my thing! One of the eBooks in the current 'eBook bundle' is written by Kami McBride and is a fabulous step-by-step walk through the world of herb-infused bathing. "How to Create Healing Herbal Baths" is a delight to read.
This colourful, very well-rounded book takes us on a journey of 'why' healing baths are so desirable, 'when' to enjoy, 'how' to prepare, and 'what' to use. Very inspiring, and of course, I am giving my self a bath treatment today, as a result!
Your baths will reflect the seasons of where you live, the plants you are attracted to and the mood you are in when you prepare your bathing recipes.
With lots of recipes included, we will have no problem deciding which healing bath suits our needs. Kami simplifies it for the reader, and shares one of my own beliefs: It can be simple.
My belief? It is not complicated. We can enjoy the benefits of herbs and herbal medicine, with a little planning. We can offer ourselves increased well-being, and give ourselves these gifts without great expense. We just need good experienced teachers, who we trust, and a willingness to live our optimum lives.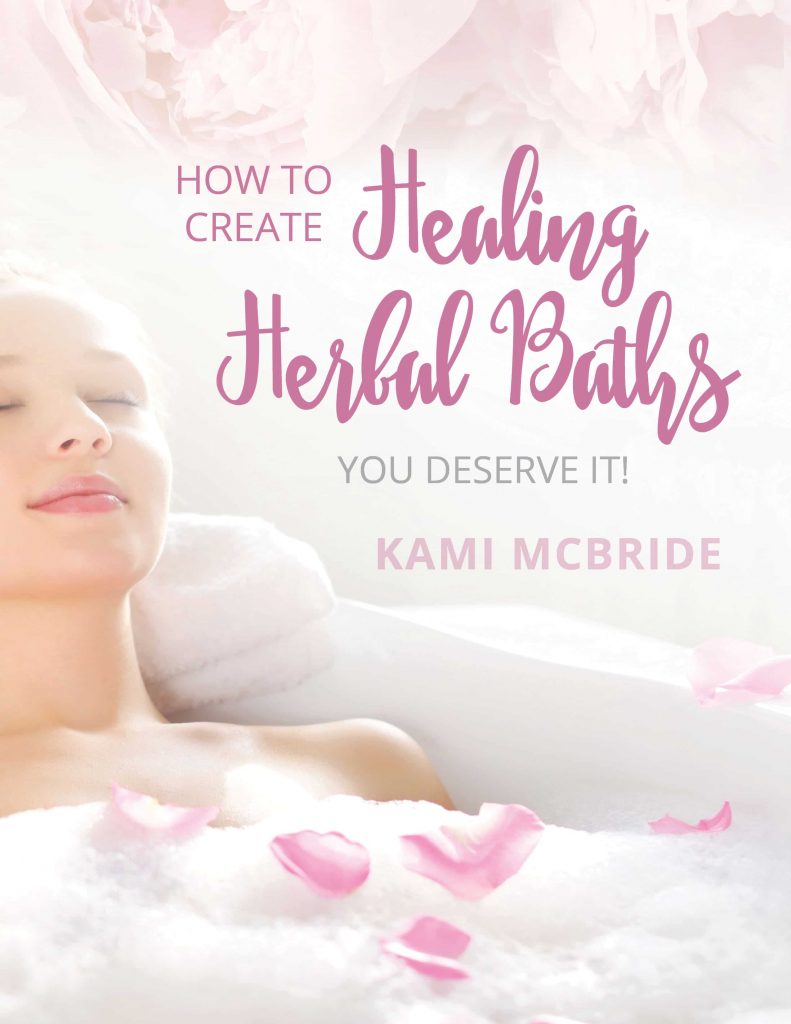 Some of the recipes to entice you:
Bedtime Bath
Calm me down
Cool me down
Invigorating
Muscle Ease
Nerve Tonic
Rejuvenation ~ and the list goes on!!
Kami offers the idea of herbal bathing as a way to teach our children more about the green world and instill an appreciation and wonder for the power of the plants! There are bath blends especially for children too, to soothe and relax, after a hot mad dash kinda day.
I bet there's a few bath blends that each of us will gravitate towards and plan to make asap!
There's a section about herbal bath 'gift giving' ~ another wonderful chapter with a focus on making and giving these bath preparations to your grateful family members and friends. I know that when I offer these heart-felt hand-crafted gifties to my buddies, there are smiles all 'round!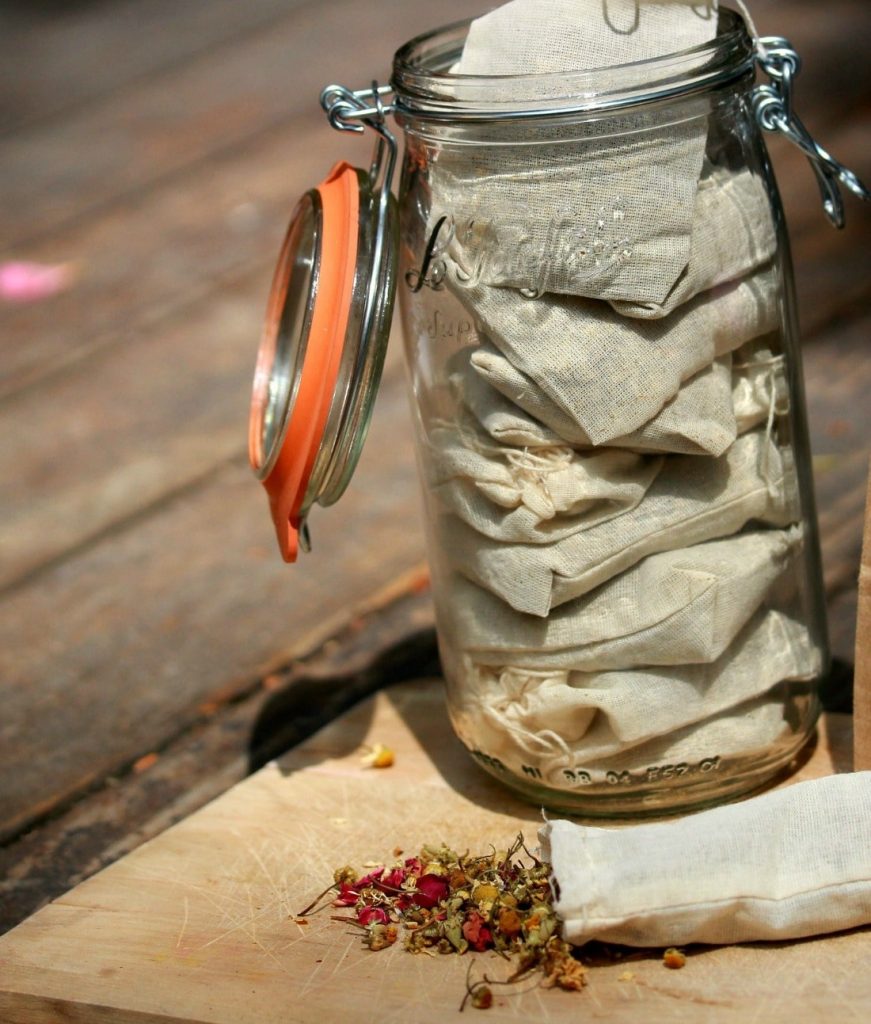 Transform your bathroom into a magical place of renewal and self-healing. It won't be long before herbal baths become one of your most favorite ways of nourishing and caring for yourself.
I mentioned above, that this delightful book is an important contribution to the bundle onsale now and
I am excited to have my eBook "Colds + Flu Season" included as well.
It is only available over the next couple of days (until June 27th!)
As you know, Studio Botanica is more educational than sales-oriented, but I do believe in sharing a great idea!! I often purchase bundles when the subject is of interest because of the amazing value. This offers more than $400 bonuses, eBooks and eCourses for less than $30.00!
Heck, I'd buy this bundle for sure ~ obviously, it's right up my alley! Herbs are my passion, and I use essential oils too. Years ago, in my herb shop, Studio Botanica, I made 140+ products, many with essential oils, much to the delight of my community.
Save
Save
Save
Maybe you've been dabbling a bit, but you want to get serious and learn more advanced information.
Or maybe you're more of a beginner and just need some step-by-step tutorials, recipes and safety information to help you feel good about moving forward.
Regardless of where you're at, I'm so excited to share something that may be just for you, to equip you with more confidence, skills and know-how as you use herbs and essential oils in your own home.
It's a collection of 20 eCourses, eBooks and printables that bring together science-backed, time-honored remedies and information, in one comprehensive package, at a price that's too good to miss.
With these resources at your fingertips, you'll be able to:
Separate fact from fiction as you choose quality herbs and essential oils.
Confidently prepare salves, syrups, tinctures, and teas.
Properly dilute oils for topical use.
Learn blending principals for aromatic use.
Incorporate essential oils into easy and effective herbal remedies.
Know which herbs are safe for pregnancy, babies and children.
Use printables to organize your essential oils for safety and ease of use.
Create beauty products, herbal baths, and even gifts for friends and family.
You can get this entire herbs and essential oils library, worth over $400, for less than $30. That's 92% off what it would cost to buy everything individually!
(Not to mention, it's the price of one doctor or hospital copay, or filling a prescription or two.)
Golden Poppy Herbal Apothecary is a full-service apothecary and clinic offering small batch hand-made herbal products to enhance your health and wellbeing. With your bundle, you'll also receive a special coupon for 50% off bulk herbs and essential oils!
The bundle is available from now until Monday, June 27th, 2016 at 11:59pm EST. That's why the Ultimate Bundles team can offer so much, because they only have permission to sell it for such a short period of time.
If you think getting all these herb & essential oil resources for less than $30 sounds like a steal, then make sure to go HERE to see exactly what it includes and purchase yours before this deal ends!
As an author in this super special Herb + Essential oils education set, I will receive a small commission, if you purchase this package from my site. It is well worth it, dear ones, from wherever you choose to purchase it! Here's to our great health.
Save