There are months when time seems to speed up and the 'to do list'  becomes longer (if that's possible!)  I was asked the other day to help a friend who is having issues getting enough sleep, or should I say 'enough rest'. Are you getting enough rest? Good Sleeps are SO important!

Do you feel sleepy during the day ?
Do you awaken in the morning, and still feel weary?
Do you get to sleep but then awaken and have a problem falling back asleep?

If you answered YES,  you may want to try some new habits to encourage more rest.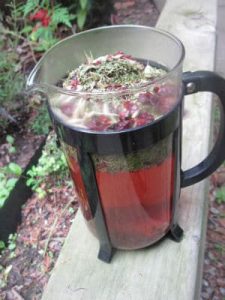 Here are some ideas  for GOOD SLEEPS which may assist — not in any particular order.
Get some fresh air! Sometimes cold days make us huddle inside and avoid walks outside. Invigorating is good!
Sip a calming herbal Infusion. I have a few favourites.   See below for recipes
Create an "oasis" in your bedroom.  Make it a place where you relax or have some fun with your significant other. Leave the 'work related'  paperwork, computers, etc. in another room.
Buy the best sheets you can afford.  Nothing like high thread count 100% cotton sheets. (check out organic cotton when possible) It's so comfy. I recently bought some sustainable bamboo sheets and love them!  Wonderful!   Add a cozy comforter.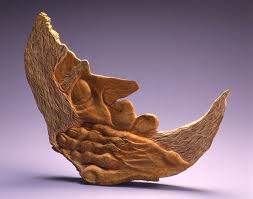 Sleep in a darkened room. Get room-darkening shades and remove all LCD  clock radios, TV, EMF-emitting devices. Our bodies produce the all-important  hormone 'melatonin' when we sleep in darkened rooms. Melatonin helps to regulate the sleep 'cycle'. I've used this brand from NOW.
NOW Melatonin 5 mg,180 Veg Capsules
Turn down the thermostat. Better for the environment, your electricity bill  and you!  Promotes good sleep.
Add gentle scent to your "oasis". Purchase lavender sachets or dried lavender and create your own sachet in a small cloth bag. Tuck it among your pillows. Lavender can evoke a gentle sedative effect. I have made sleep sachets containing Lavender, Hops and Mugwort, with good success for happy dreams.
Here's a post I wrote about making your own sleepy dream pillows. Its here.
Plan a relaxing acitivity in the last hour before bed.  Warm bath?  My favourite remains Epsom salts and a combination of Lavender essential oils and Basil essential oils.  Here's a post about that.
Here are some soothing bath ideas from other posts.
Some folks read or watch a funny TV show. Key?  Keep it light.
Avoid stimulants for 2-3 hours. Coffee, Alcohol, the NEWS !! (this terrible habit of folks watching the NEWS on TV and then expecting a quiet relaxed rest, is not life-enhancing !)
Attempt to go to bed early. When's the last time you went to bed at 10pm?
My friend Pat at  HEAL THYSELF  has the right idea. She has written an ebook about 'adrenal exhaustion and encourages folks to go to bed early with her "10 pm bedtime club"
Sometimes it's as easy as making a batch of herbal tea to have on hand with simple nourishing herbs and nervous system supporting, relaxing herbs.  I usually make up a 'jar' of one of these recipes to have in the house for family or guests who need something yummy to 'step down into unwind' mode in the evenings.
Here are some DIY HERBAL ideas for good sleeps:
I use glass canning jars with plastic lids to create my herbal teas at home, or perhaps a Bodum French press. I like to use a container with a lid to capture all of that healing steam coming off the herbs.
Boil some water.
Pour the water over the herbs. 
Cover and allow to sleep 5-10 minutes.
Strain into a cup or mug.
Sip the warm goodness.. Breathe…
Calming Tea 1 ~
1 -2 cups boiling water
1 tsp dried chamomile flowers
1 tsp dried passionflowers
1 tsp dried hops flowers
Calming Tea 2 ~
2 cups boiling water
1 tsp chamomile flowers, fresh or dried
1 tsp passionflowers, dried
1 tsp hops flowers, fresh or dried
1 tsp oats (milky oat tops)
1 tsp hibiscus flowers, dried
Calming Tea 3 ~
2 cups boiling water
1 tsp lemon balm leaves
1 tsp nettle leaves
1 tsp linden flowers
optional: Add a pinch of organic dried orange peel.
There are many more ideas — Going to sleep at the same time every evening creates a pattern. Dumping the alarm clock and learning to get up at a specific time is also empowering…Practice on your weekend or day off! It works!
Here's a post featuring herbs to help you sleep and experience a better rest.


Sweet dreams, all.      ox Carol

Please leave a comment!   What do you do ??  
Save
Save
Save
Save
Save
Save