Sometimes we need HERBAL COUGH DROPS to soothe the uproar!
Who likes a cough? Not I.. Not you! Certainly not, the unhappy rasping or barking of our little ones! These easy to make DIY solutions, in the form of herbal cough drops made with horehound medicine plus raw honey, cinnamon, ginger and coconut oil, offer a chance to soothe the irritating cough, minus any drugs or sugar!
I hope you enjoy this easy recipe. I can't remember where I found it (I like to share sources–always!) but I've made it countless times, over 20 years, in different versions. Think of this as a template and add your own variations to help with specific issues. I see this recipe as a 'delivery method' to get herbs into our children or finicky family members. They can be an easy way to keep helpful herbal medicine with us during our busy days!
Coconut Oil: Rich in antioxidants, coconut oil also contain lauric acid which has antiviral and antibacterial properties. It can be very soothing to your throat.
Cinnamon: This herb is one of my favourites in cold and flu formulas, including in my elderberry syrup. It's a very good antimicrobial and covers a broad range of invaders including bacteria, fungi and viruses. It is also an antispasmodic which can help to alleviate spasmodic coughs. Finally cinnamon is a demuclent, which basically means it will help to reduce irritation and inflammation of mucus membranes by forming a protective film (i.e. it will help your sore throat).
Ginger: This root has long been used by herbalists for all sorts of imbalances. Ginger is an effective anti-inflammatory and like cinnamon, is antispasmodic. Expectorant qualities make this amazing root a super star.
Honey (raw and local if possible): Can help to naturally soothe and suppress a cough. The benefits of raw honey (not store-bought) are many. It is full of vitamins, minerals and antimicrobial ingredients. Raw honey can also contain bee pollen which has been shown to have excellent effects against allergies. The honey alone is an excellent remedy to have on hand during cold and flu season. I like to infuse herbs in raw honey, with amazing results. Here's an idea for garlic honey and other herbal honey ideas here.
Horehound Medicine is a wonderful herb to help with alleviate coughing, wheezing and chest congestion. It can act as a very helpful expectorant to alleviate a nasty cough.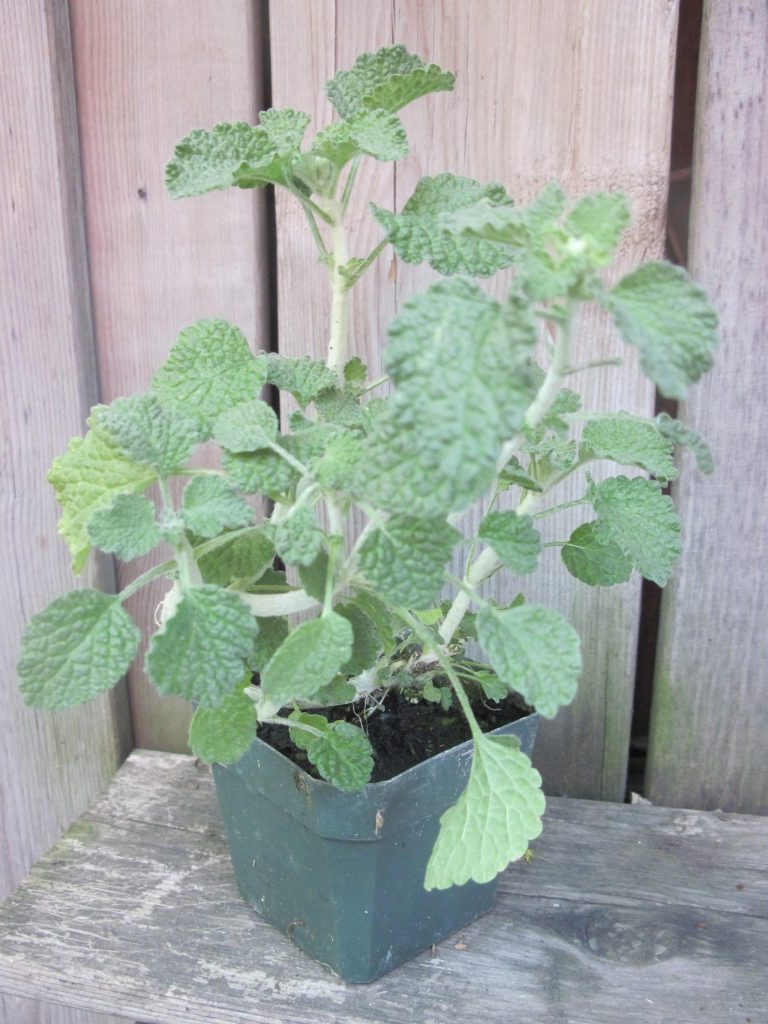 HERBAL COUGH DROPS can make a big difference!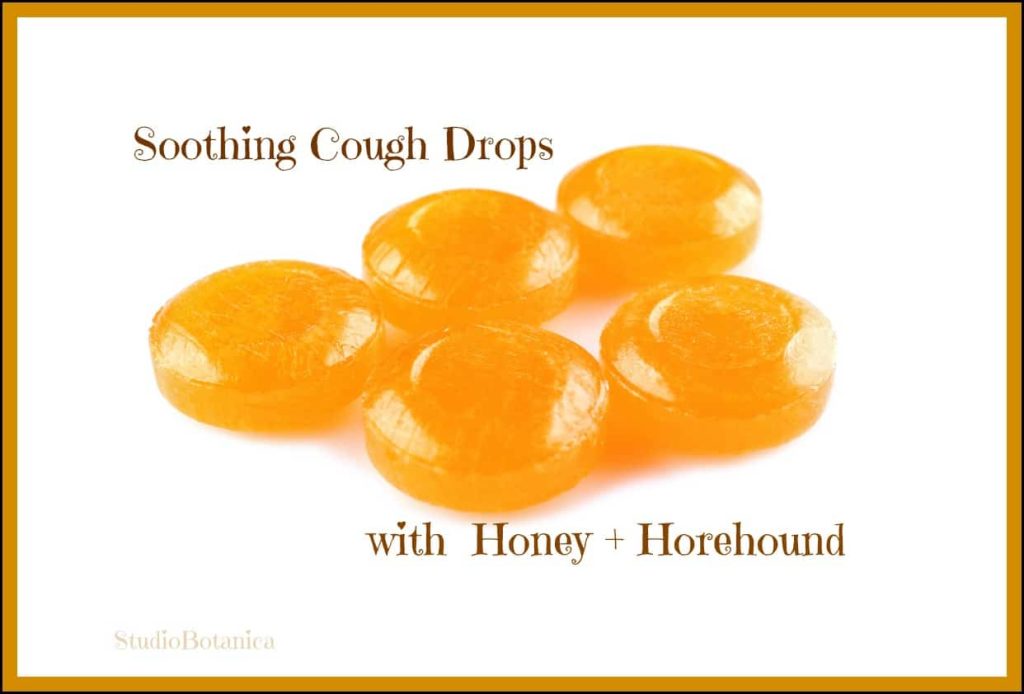 Herbal Cough Drops
2017-12-10 09:22:05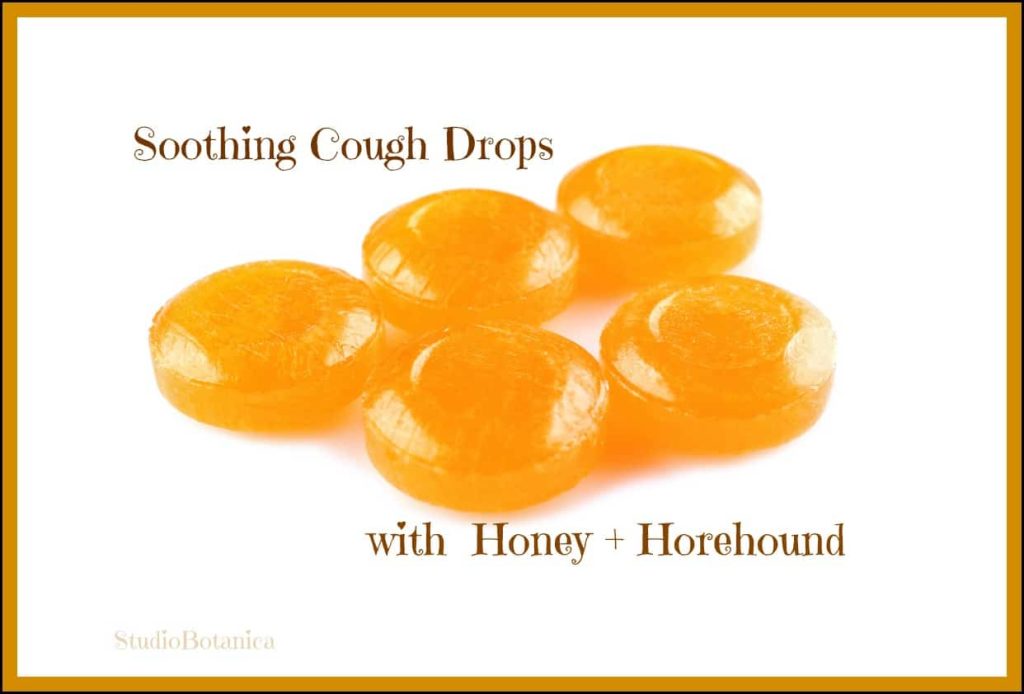 Tasty Herbal Cough Drops are EASY to make and very effective!
Ingredients
1/2 cup raw honey
1/2 cup coconut oil
2 tsp horehound tincture
3/4 tsp cinnamon (powdered)
1/4 tsp ginger (powdered)
Instructions
Spoon out the coconut oil into a bowl.
Add the honey and continue to whip until well-mixed.
I use my hand held mixer normally.
Add the rest of the ingredients.
Spoon the mixture into a mini ice cube tray or hard candy 'mold'**
Studio Botanica http://studiobotanica.com/
** I've used several shapes. Here's one via Amazon affiliate link if you decide to order online:
Lorann Hard Candy Making Mold Gems Set – Includes Jewels, Break Apart Hexagon, and Break-apart Rectangle
It may be helpful to note that this recipe can be a 'template' for getting other herbs into ourselves and our kidlets. Add sage to this recipe or substitute sage for the horehound if your intention is more 'soothing a sore throat' without a cough present. I've used combinations of the following: Plantain, Elecampane, Marshmallow root, Sage and Thyme ~ with good results.
I grow my own horehound (it's an easy one to add to your herb garden!) and so make my own small batch of tincture. It is available online in tincture form and also in non-alcohol glycerite form.
Here's a link to get you started, if you want to make these cough drops with horehound:
Horehound Liquid Extract, Organic Horehound (Marrubium vulgare) Tincture 4 oz

Here's to a healthy happy winter ~
Please make this recipe and let me know what you think!
Green Blessings, Carol xo