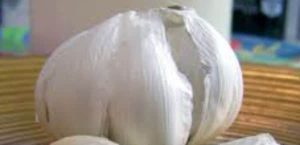 Garlic is one of the most versatile herbs in our herbal apothecary. Whether it's raw, sautéed lightly, roasted, pickled, chopped into honey or made into syrup ~ it's a super healer.  Garlic syrup is another favourite remedy for raspy or sore throats, congestion or coughs. It can alleviate congestion in the lungs as it can cause phlegm in the lungs to loosen due to its expectorate action. It can be very helpful in cases of bronchitis. More on garlic here.
Garlic Syrup
It's easy to make.
2 cups pure water
1 1/2 cups fresh garlic, chopped
1 tablespoon fennel seeds
1 teaspoon cumin seeds
1 teaspoon coriander seeds
1 cup raw honey, local if possible
Apple cider Vinegar (optional)*
Add the garlic and water to a non-reactive pot (stainless steel or glass)
Add the seeds.
Boil until garlic is soft.
Transfer to a glass jar with a lid and allow to 'steep' for 8-12 hours.
Put the mixture back into the pot and
Add the 1 cup of honey or a bit more to make a syrup consistency.
Add a little ACV if using.
Bring to a boil.
Remove from the heat and allow to cool.
I find that 'canning jars' are invaluable and use one for this recipe as well..
Take a teaspoon every morning or more often if in 'acute stage' of cold/flu/congestion.
I like this combination of herbs but you can substitute your personal favourites.
I'd love to hear about your own additions and please share your own recipes!
GARLIC!! Let's have some every day!