This year,  I have received some questions for EASY skin care ideas. Caring for our skin can feel like an ongoing project when the dry air of our homes and lack of humidity in general can wreak havoc on our bodies. I love to make a version of my favourite 'botanical skincare mask'.
Sounds like the proverbial broken record…. Drink water — good quality water and lots of it!
For me, it's not so much 'what to do' as  'when to find the time to do it'.  Well, when I got up this morning. let's just say.. My skin became a priority.. It's time to look after me.
Today.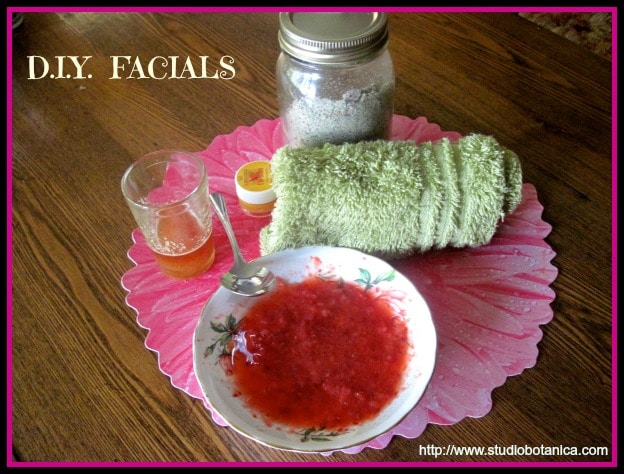 I have several activities planned… and yes, they are in between life's commitments..but they will happen today.. My skincare needs have risen to the top of my  'To Do" list !!
I will treat myself to an EASY skincare mask made with ingredients from my pantry.
If you've not tried this; make some time for YOU soon.. and Treat yourself.
There are several possibilities for an EASY Botanical skincare mask:
You can use:
Rice flour + plain yogurt.
Rice flour + plain yogurt + honey
Oatmeal (finely grind in a coffee grinder first) + yogurt
Coconut oil
Olive oil
Almonds (finely grind in a coffee grinder first) + Oatmeal + Coconut oil
Avocado (mashed)
FRUIT ~ Strawberries are a favourite of mine but most fruits work a make a wonderful nourishing + toning mask.
HERBS – dried and powdered: Calendula, Rose, Lavender flowers. Powdered plantain leaves are another healing botanical choice.
For details about some of these herbal choices above, click here.
What works well is rice flour and plain yogurt.
I always add one or more herbs to anything I make.
Just make a paste and gently massage onto your face.
Leave it on for about 20 minutes.
Wash off  with warm water.
Apply coconut oil or your favourite nourishing oil and allow your skin to drink it up!
Nourishing healing mask
1/4 tsp turmeric powder
2 tsp rice flour (any  flour is fine)
honey  – 2-3 drops
milk – 2-3 drops (or can substitute water)
Have fun. Invite a friend over for a Pamper Party! I did..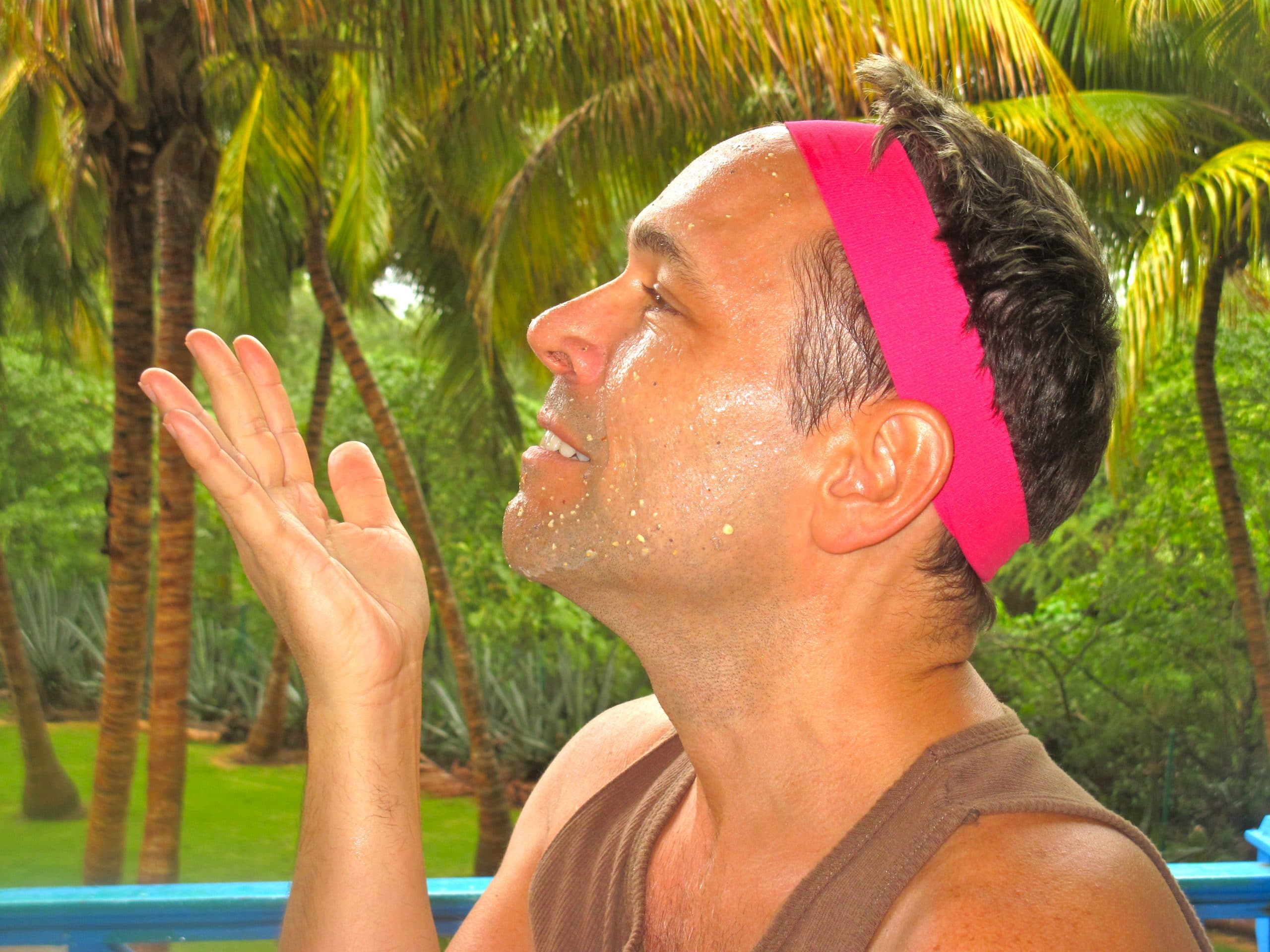 IDEAS for Pantry Pamperers!
Start with a honey pat:
Take a spoonful of honey which has been gently heated in a pot.
Cover your face with this sticky warm honey.
Use your fingertips to pat your face, all over.. pat pat pat …
Increased circulation and a wonderful humectant, honey offers us the perfect start to a facial experience!
For a wonderful overall body exfoliating treatment:
Run a warm bath.
Raid your pantry for some Oatmeal (excellent for sensitive skin)*
Add 4-5 tbsp to a large square of cheesecloth.
Tie with a ribbon or a simple string.
Relax in the warm water. Breathe.
Gently rub the oatmeal 'scrubber' over your body.
* Normally I add a small amount of rose or lavender flowers to the oatmeal. Smells great too!
Quick Hands + Nail treatment
I'm taking some time to watch a movie tonight. … and its the perfect time to give my hands a treat.
I typically use Castor oil — it's a thick oil, I know which doesn't absorb easily but it is so nourishing and a little goes a long way. If you don't have Castor oil, substitute with Olive oil (high in Vit E and K)
Pour a little cold pressed oil in a small bowl.
Massage a little at a time into your cuticles and then a little on your hands.
Gentle massage works wonders on hard working hands.
What do you like to do for YOU?  What's your favourite easy 'pantry' recipe or idea?
Save
Save