Anytime is a great time to feel energized and happy. Sometimes, after a meal, we can feel tired, sluggish, or just plain cranky!! "Better digestion" is a goal for many of us.
There are many combinations of carminative herbs, all of which, help with the digestive process!  I am going to share some of my favourites in the coming weeks. This recipe below, is similar to a delicious blend introduced to me by Rosemary Gladstar almost 20 years ago! I've made this one and other variations many times and always have on hand. You know what? It's so good that I don't just drink it after a heavy meal, but enjoy it for the pleasure of drinking a tasty tea!
I have fresh spearmint in my garden now, so will use that. Otherwise, carefully dried herbs are a great idea for a tea if fresh not on hand.
3 parts Fennel seeds
3 parts Spearmint (or your favourite mint!)
1/2 part Coriander seeds 
1/2 part Ginger root (I can get fresh year 'round so I use it fresh)
4 parts Licorice root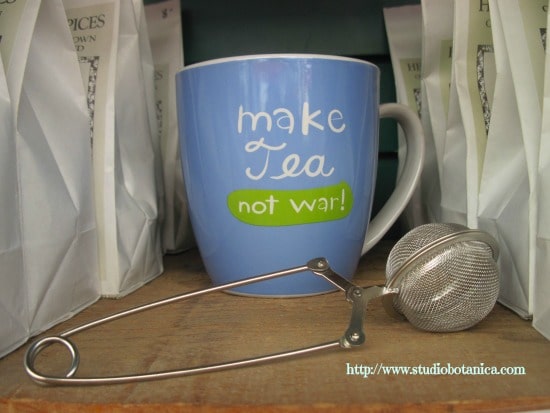 It's a good idea to make a small blend first, perhaps, to make sure you like it. I make it in a quantity which lasts me a month or so, as I often add what's on-hand to my digestive blends. There are SO many digestion-enhancing herbs. 
Better digestion is THE goal!
Use 1 teaspoon of this mixture per cup of water.
Infuse for 10 minutes.
If working with improving your digestion, the therapeutic dose (amount needed to make a difference/improvement) would be 3-4 cups per day.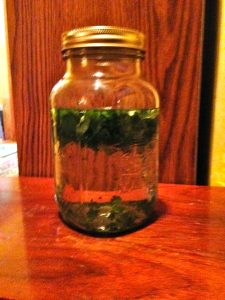 Here's another longtime favourite tea blend, perfect as an after meal beverage.
This blend is relaxing to the body, stimulates digestive juices, relieves gas or bloating and tastes great!
After Dinner Tea
2 parts chamomile
1 part peppermint
1 part anise seeds (or fennel)
To make one large cup of soothing tea:
Make 1 part = 1 teaspoon. Boil water. Pour over the herbs in a big cup and allow to steep for 10 minutes. Strain. Enjoy. Deep breaths! Digest!
Want the easiest digestive tea recipe?  Just pick some lemon balm and add hot water. Steep for 5-8 minutes and enjoy — often!!
Some folks drink as needed, after a heavy meal. Others drink a digestive tonic tea daily as a part of a plan to nourish and support their entire digestive system.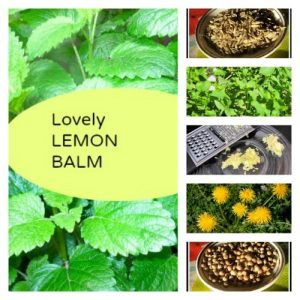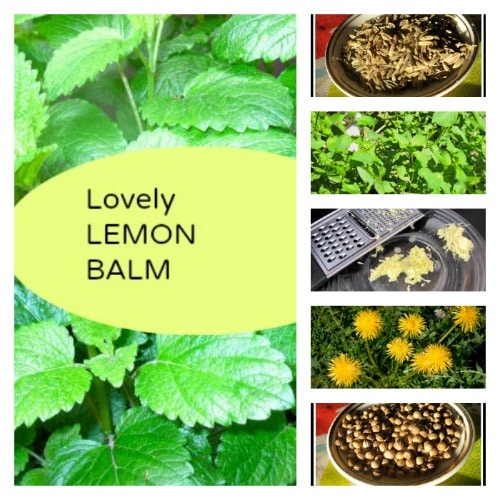 Why not make up a big batch and have on hand for you and your family?
Save