These are most effective, as many remedies are, if you can have them on hand and ready to take at the first sign of an 'invader'.  This recipe was shared with me in early days of apprenticeship classes with Rosemary Gladstar. It is, as are many of her recipes, one of my yearly rituals in cold season.
I am sharing some of my resources below with affiliate links from Amazon.com
You pay the same but if purchasing through these links, Studio Botanica receives a small thank you.
Cold Care Capsules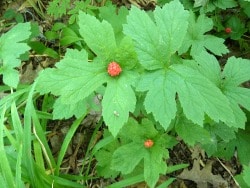 1 part Golden seal powder (from cultivated source)
1 part Myrrh powder
1 part Marshmallow root powder (or Slippery Elm if from sustainable source)
(or Licorice root)
1 part Echinacea root powder
1/4 part Cayenne powder
I've added my own parts to this recipe:   1/2 part Turmeric powder
Use "00" gelatine or veggie capsules. These are often available at your local health food store or online like these here:
Capsule Connection 1000 Bulk Wholesale Empty Clear Gelatin Capsules, "00" size,
These little darlings, can shorten a cold, sore throat or flu.
Take at the first sign of symptoms.
Adults: Take 2 every 2 hours.
Children: 100 lbs and more: 1 capsule every 2 hours.
Children: 3 years old and up to 100 lbs – 1 capsule every 4 hours.
Check out my affiliate link here: http://bit.ly/SageMtnOnline
for information about Rosemary's classes, conferences + trips!
All of the recipes in Rosemary Gladstar's "Family Herbal" are well written and shared with LOVE by this most amazing herbal treasure.
Available at your local bookseller or online of course!
Rosemary Gladstar's Family Herbal: A Guide to Living Life with Energy, Health, and Vitality
Check out my eBOOK:  "Cold + Flu Season ~  Are YOU ready??"
   here..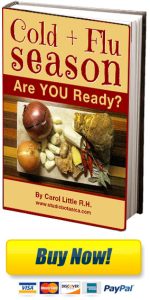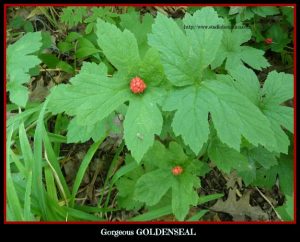 What's your favourite cold remedy??
Save
Save
Save
Save
Save
Save