SPRING is HERE !!  I am always so excited by the shedding of my winter coat, boots, mitts etc. This year has been especially drastic. Brutal even. I had the good fortune to get away to the sunny south and still got blasted with another 3 months of winter's wrath! I am grateful for the time away, but what a shock to mind, body + Spirit!! Spring rituals are an important part of my life!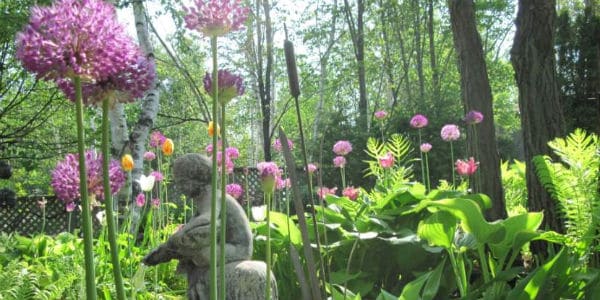 Do you love SPRING?
WOW!  For me, nothing replaces  that feeling of renewal and hope that comes with SPRING!
From our pantry comes EASY and  DELICIOUS "kitchen medicine"  I have my favourites for each season. Spring rituals for me?  Check out my list below.
       There are more.. LOVE to hear from you!
We can make food choices which nourish and support us and truly HELP us to detoxify and shed the extra weight of winter (in more ways than one!)
Here are some of my 'go to' recipes to nourish, support AND detoxify!
DETOX SOUP:
Put the following in a large pot:
1 onion (large, chopped)
6 celery stalks, chopped
6 carrots, chopped
4 garlic cloves, sliced
2 sweet potatoes (large, chopped)
optional: 2-3 Burdock roots (if you are ambitious, this is possible!) sliced
: 2-3 inch piece of Ginger root (organic if possible), 2-3 inch piece of Astragalus
4 cups 'greens' ~ Dandelion, Rapini, Spinach, Chard and or wild greens*
10-12 cups pure water or bone broth or veggie stock

Put the first 5  ingredients into a large pot (as well as optional roots included above)
Cover the veggies  with 10-12 cups of good quality water or use your favourite bone broth.
Heat to a boil.
Reduce heat, and allow to simmer for 20-25 minutes.
Add 4 cups of greens.  Try to pick some wild greens.

*My usual go to picks include: young nettle leaves, garlic mustard, goose foot, lamb's quarters, field garlic, amaranth,  violet leaves and flowers, dandelion flowers and leaves, young plantain, horsetail ~ for starters!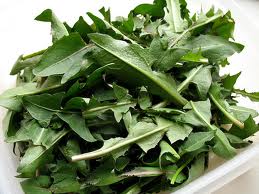 What's YOUR favourite SPRING green? Please leave a comment!
It's easy to make and very tasty. This is — as are many of my ideas — a 'guideline' more than a recipe. Add your favourite flavours. Make it your own. Drink it up. I like to make this and sip it when I'm home, throughout the day. Sometimes, I put the broth into a thermos and take it 'to – go '.  Here's a delicious dandelion saute recipe or 2 ~ ideal for Spring meals.
Ideas for SPRING — life-enhancing choices. Embrace one new habit. It can make such a difference!
1.Drink plenty of water to encourage the lymph fluid to flow properly. Plenty of water intake contributes to a healthy lymphatic system.  Limit caffeine.
2. Eat some raw fruit (if able) on an empty stomach to add powerful lymphatic cleansers to your day. Fruit acids and enzymes are of great benefit to you and your lymphatic system ~ especially at this time of year!
BONUS: The enzymes, citric acid, flavonoids, malic acid and quinic acid in both cranberries and pure cranberry juice help to emulsify fat in the lymph system.
Be sure to dilute the juice at a ratio of about 4:1, water to cranberry juice. If you prefer a less tart juice, dilute 1 part unsweetened cranberry juice with 2 parts pure apple juice and 2 parts water. It's important to use only pure juices, without preservatives or added sweeteners.
3 Eat plenty of green vegetables which offer us the gift of  chlorophyll (that's the glorious green  in our plant world!). They are packed with minerals and  vitamins and minerals and support the body in detoxification processes.
4. It's also a great idea to include flaxseeds and cold-pressed flax oil;  fresh, raw nuts and seeds.
My favourites are almonds, hazelnuts and walnuts. Seeds like sunflower and pumpkin are excellent sources of great life-enhancing fats. Avocados too… can be a delicious addition to your meals.
Note: Purchase fresh, raw nuts and seeds from the refrigerated section of your local grocery or health-food store.
5. Try these "rise n' shine" options!
Warm water and Lemon
1 cup of warm water and the juice of 1/2 lemon
Warming and very tasty, this combination can help relieve many digestive problems, soothe respiratory issues and contribute to lowering 'high blood pressure'. Vitamin C rich lemon promotes healthy skin and is thought to help reduce with weight reduction programmes as well.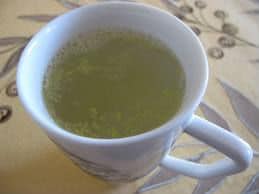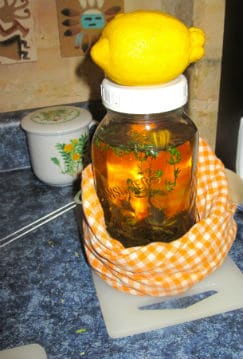 Apple Cider Vinegar
1 cup of warm water – 2 tsp apple cider vinegar (organic when possible) – optional1 tsp local raw honey
Apple cider vinegar is rich in minerals, of note potassium. It can be used to "flush out" uric acid crystals, the most prevalent of metabolic wastes produced in our bodies (with a tendency to accumulate in the joints) Made famous by Dr. D. C. Jarvis, apple cider vinegar has been used for a very long time for everything from weight loss to detoxification to chronic headaches and foot calluses (and athlete"s foot!)
Apple cider vinegar can be purchased in supermarkets but I prefer the high quality, usually organic glass bottles found in your local health food store. It should have a pH level of 5-7.
It can be found in capsules, too, but for this purpose, it"s better to enjoy its wealth of nutrients in its natural liquid form.
Cleansing Cocktail:
Lemon, Cayenne, Maple syrup
Sometimes, this combination is known as the 'master cleanse'. People make this in a large batch to enjoy for the entire day. That's an option. I am including both the "one serving" recipe and the "all day sip" version.
Ensure that you are using authentic maple syrup and not 'pancake syrup'. Do not use bottled lemon juice, but fresh lemons. The cayenne is an important addition to this mixture. It's a good source of Vitamins B & C, supports & increases blood circulation and helps to break up mucous in the body. (of great importance when releasing stored toxins.
Single serving: 2 tbsp lemon juice (about 1/2 lemon)
2 tbsp maple syrup (preferably organic grade B)
1/10 tsp cayenne pepper (pinch of cayenne powder)
10 oz filtered water
To sip throughout the day: 12 tbsp lemon juice (about 6 lemons)
12 tbsp maple syrup
1/2 tsp cayenne pepper (powder)
60 oz filtered water
Want some more ideas for how to 'detoxify your home'?  Click here.  
Love to hear from you — What are YOUR spring rituals??