Anytime is a good time to have 'bitters'. Add Bitter Greens to YOUR festive meals and help yourself feel your best! Spring is THE time when we are most likely to think of 'lightening' up (if we are in the northern hemisphere, anyway!) but ANYTIME is indeed a great time to add a bitter component to our day! Add bitter greens to your Thanksgiving and Christmas celebrations (or any meal for that matter!) and help with the general digestibility of the entire meal!
So WHY is it good to enjoy bitter foods or 'bitters' at all?
I have lots to say on this topic, but today, let's say
"Bitters are nature's answer to better digestion" ~ more on this topic coming soon.
I want to get to the recipe below. It's one of my favourites and very versatile. Did I mention that it is a favourite with friends and family?
Bitter Greens – A simple treat!

This is yummy with dandelion greens, rapini, chard, arugula, turnip greens, collard greens, wild nettle greens or garlic mustard greens.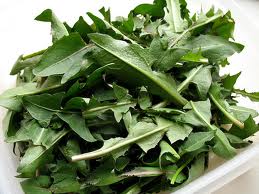 Sautéed Bitter Greens
2015-11-24 10:37:28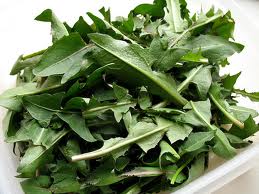 Delicious + nutritious. Helps aid digestion and vibrant colour to your meal!
Ingredients
2 tsp olive oil
1 tsp sesame oil (toasted or plain)
1 large shallot, sliced (or 1 medium onion, diced)
2-3 cloves garlic, finely minced
1⁄2 pound greens, chopped or cut into strips
1⁄2 cup your home-made bone broth (or your veggie, chicken broth)
2 tsp tamari (my preference to soya)
3-4 tbsp sesame seeds
Instructions
Heat olive oil over medium heat and immediately add onions or shallots and cook for 1 minute. Add half of the garlic and then the greens.
Toss gently to begin to wilt the greens.
Put the top on your wok or sauté pan for 3-4 minutes, lowering the heat.
Add the tamari and the broth/stock.
Continue cooking until stock has reduced behalf and the greens are slightlywilted and tender.
Add the remaining garlic
Toss once lightly with sesame oil and top with sesame seeds.
Notes
I add a portion of the garlic at the end, so that we enjoy both the flavour and the healing qualities.
I prefer toasted sesame oil for the 'finishing oil'. Such flavour!
This is more of a guideline than anything. I don't always use the same ingredients.
Essentially. Basic version: Greens, small amount oil, onion. Sauté and toss. Enjoy!
Studio Botanica http://studiobotanica.com/
Bitter Greens IDEAS :
Arugula
Bok Choy (aka Pak Choi or Choi Sum)
Baby Bok Choy
Brussel Sprouts
Cabbage (including green, red, Napa, Savoy)
Collard Greens
Dandelion Greens
Kale (many types, both green and red)
Rabe (Broccoli Raab, flowering cabbage) Sorrel
Tops – beet greens, turnip greens etc. Watercress
Serves 4 happy people!
Sending this along ~ with good wishes and hope that your celebrations are sweet and filled with happy sharing with family and friends! Don't forget to add a little 'bright bitter' to the mix!
You and your digestive system will thank you ! Green blessings, Carol