Whatever the season, the change from a lazy weekend or holiday, back to the rush of "school days"
It can be a super time to think about using herbs to make the transition easier, for both children and parents. Herbal teas can help, without a doubt. Easy to make and have on hand, herbal teas can help on many levels. Often the overall mood is one of excitement, but can include anxiety and worry, problems with sleep quality, and overall.. unrest.
Summer can be a blessed time, without a lot of routine, more relaxed and include a variety of activities. "Back to school" is a definite and abrupt change of pace.  We want to consider several issues and address as best as possibly, easily.
To relieve upset tummies:
Catnip leaves
Catnip (Nepeta cataria) is both an herbal relaxant which that can soothe an uptight nervous system and can help improve digestion. Traditionally, catnip has been used successfully at onset of a cold.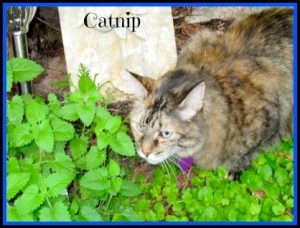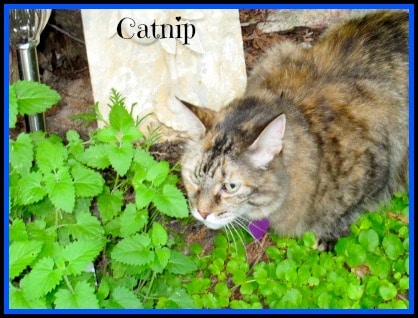 Chamomile flowers
Chamomile (Matricaria recutita) is one of the best all-around children's herbs. The flowers make a soothing tea which both supports the digestive system and calms the nervous system, and is good for colicky babies.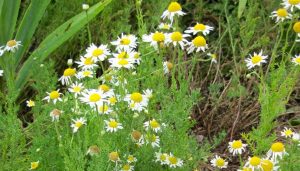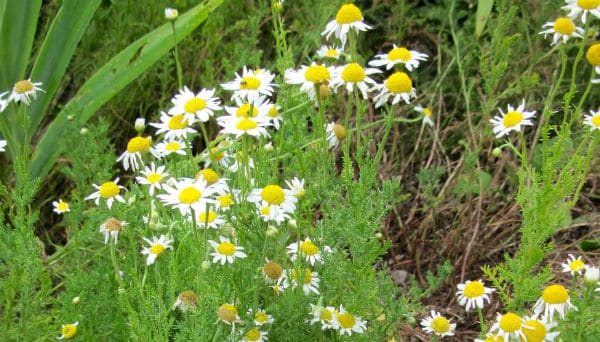 Fennel seeds
Fennel (Foeniculum vulgare) is very good to improve digestions and help with gassy. bloated tummies. It's an herbal antacid that neutralizes excess acids in the stomach and intestines.  Fennel tea tastes good!
Ginger (Zingiber officinale) tea aids digestion, calms tummy grumbles and dispels gas. It also calms nausea from nervousness or motion sickness. Ginger is an avid immune system cheerleader and makes a great all 'round supporter.
Lemon Balm (Melissa officinalis) is a gentle carminative, which promotes better digestion, soothes tummy upsets, calms the nervous system, enhances brain function and ability to focus and improves memory, and has immune enhancing qualities. Lemon Balm makes a delicious tea!
Peppermint (Mentha × piperita) Soothes tummy troubles, improves circulation, improves concentration. Just a little added to other herbs can improve the taste of your tea (if your child likes mint!)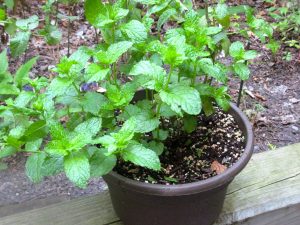 To improve sleep quality:
Milky Oats (Avena Sativa), the tops of the oat grass, harvested at the precise moment at the 'milky oat stage'. My favourite nervous system healer. Gentle but very effective. Combines well with other plants to support.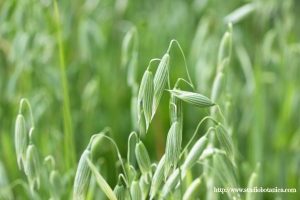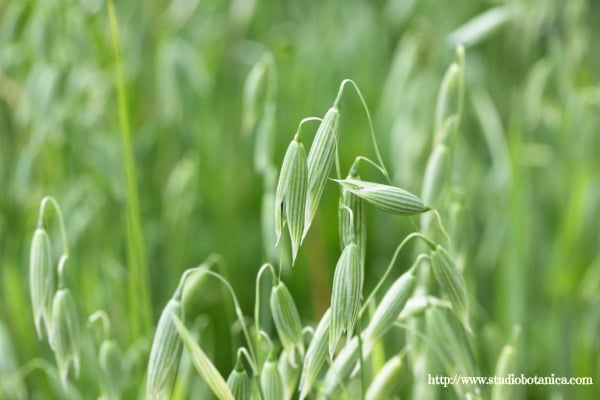 To prevent colds + Enhance Immunity:
Echinacea leaves, root
Echinacea (Echinacea spp.) is an immune-enhancing herb. My beloved friend and mentor, Rosemary Gladstar always calls it   "mother's helper".  It can be used in tea or tincture form for protection when there are a lot of colds or flu  'around' or at the appearance of symptoms.
Elderberry (Sambucus nigra) is a powerful anti-viral herb and a very helpful immune system builder and supporter. Tastes great too. Elder is also highly nutritive; contains 5x antioxidants of blueberries. See post re Elderberry medicine here.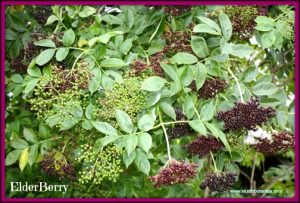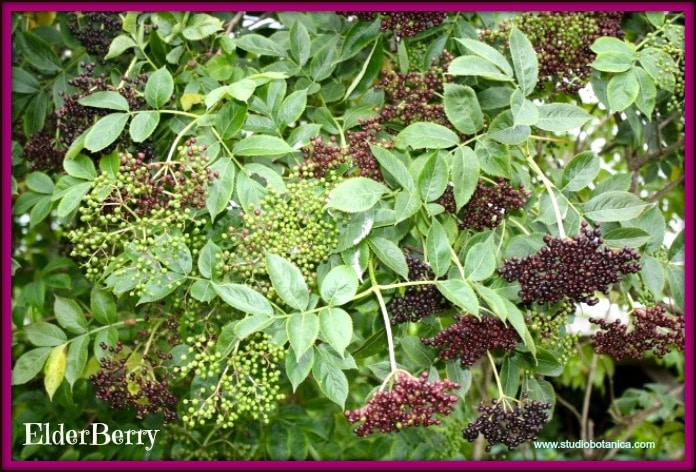 To improve Concentration + Focus:
Hawthorn Berry
Hawthorn berry (Crataegus spp) offers relief for anxiety and soothes our 'stress response', offering good support for the nervous system. It is anti-allergenic and anti-depressive as well. Delicious.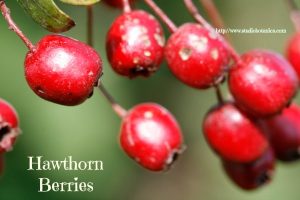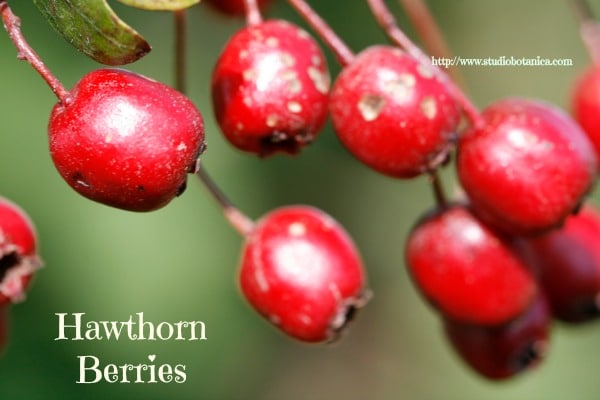 Lemon Balm
Peppermint
Herbal teas can help with all of the above and much more. You may have seen that there is a common herb in all of the above lists. Remember lemon balm this month. If you are not growing it — ask your friends for some. If there's none to be found, locate a local grower or herbalist and experiment with it.  If needed, there are online sources for all of these herbal helpers. The lists above contain nutritious food-like herbs, which, when administered often, work wonderfully for all — kids and adults alike.  By the way, if you can get the lemon balm fresh — that's my first choice for the best tea.
Making DELICIOUS herbal teas is important. Does your child like mint? Elderberries and Hawthorn berries are delicious! I've chosen the herbs above for their actions and their flavour but they may need some enhancement, to make your children into happy campers who love their tea! Add flavouring to the teas in the form of citrus peel or hibiscus flowers, rose hips,for example. Add honey, sparingly. Try warm tea or cold tea. Make an iced tea. Make a popsicle with your tea! 
The best way to learn about how herbal teas can help, is often, by making "simples" which in herbalist-speak means.. not a blend.. but a single herb, brewed up, in all its beauty and power. A 'simple' allows us to learn about the qualities of this particular herb and take note.. I buy my tea herbs locally and from Mountain Rose Herbs online.
I am sharing how herbal teas can help our children with the above issues and can make the transition to the school year, be more fun, as well as relaxed and calm and healthy! There are other options too.
Want an alternative? One of my favourites is Traditional Medicinals who offer a children's blend of some of their fabulous teas. There are a few. Here's one for immune boosting and cold season:
Traditional Medicinals Just for Kids Organic Cold Care Tea, 18 Tea Bags
I am adding these thoughts as an addendum, really, and will explore more later. Both are excellent options for children, if tea is not received well. Even my youngest clients in my herbal practice need to be able to comply with the ideas if they are to benefit from herbal medicine, so we need options and choices!
Herbal Glycerites are a good idea. They are sweet tasting and can be a time-saver too, as there is no brewing of tea, just a quick 'few drops' on their way out the door! Lemon Balm makes a great glycerite. Stay tuned for that post, coming next week!
Herbal Tinctures made with alcohol, are definitely a stronger option. I have no issues with giving tinctures to children. It is recommended, for taste and compliance, to dilute a few drops of tincture in a small glass of juice. I suggest apple or cranberry juice as opposed to a citrus juice or water is fine too. The amount of alcohol is minimal, and the strength of the herbal medicine, when needed, makes this a good choice, at times.
Herbalists use "Clark's Rule" to determine the best dose for a child, based on the child's weight. Here's a definition.
Here are some examples of how we can support our children with herbal tinctures:
Catnip
A few drops of tincture before bedtime will calm fussy children, and a couple of drops before meals can serve as a digestive aid.
Chamomile
A few drops of tincture before meal time aids digestion.
Echinacea and Elderberry
A few drops (in juice or water) every 20 minutes at first sign of sniffles, sore throat or other symptom. If child is home, alternated with Elderberry or even better.. Put some echinacea drops in a small cup of Elderberry syrup! Here's how I make Elderberry syrup.
If you are interested to learn more about the ways we can make herbal home remedies for the coming 'season',
Have a look at my eBook "Cold + Flu Season ~ Are YOU ready?"  Available here.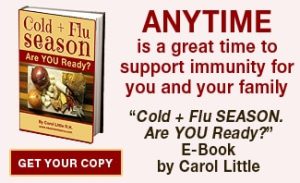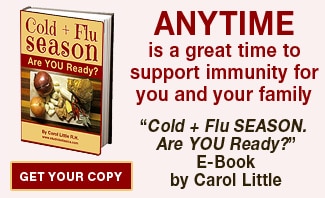 Are YOU on Pinterest? Love to connect there too. Follow me.
Let's talk HERBS!!

Save
Save
Save
Save
Save
Save
Save
Save
Save
Save
Save
Save
Save
Save
Save
Save
Save
Save
Save