It has been unseasonably warm over the last few months. This all changed last week when the temps plummeted. I immediately went into 'winter mode'. Today, i'm sharing a warming tea recipe, shared with me by Annie McIntyre, who is a dear friend and beloved medical herbalist + Ayurvedic practitioner in England. Your body will love this gently warming tea. These herbs are known to help improve digestion, increase circulation and support immune function!
I am very fond of, what we call in N. America "chai" (actually this means TEA) but you know what I mean. That aromatic slightly spiced, rather ancient tea from India, is a favourite in my home. This warming tea recipe, is similar, but omits the black tea, for a soothing tea without the caffeine. Try it. I keep the ingredients together (minus the fresh ginger) in a sweet tin and assemble it very easily.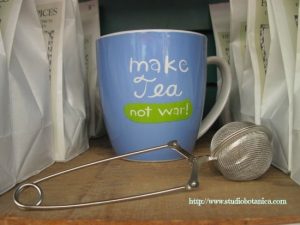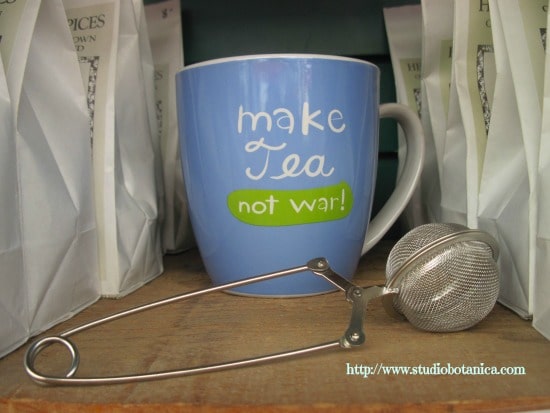 Warming Tea recipe:
1/2 oz fresh ginger root, sliced
1 stick of cinnamon
3 cloves
3 black peppercorns
3 cardamom pods
Place in a pan and cover with 1 pint (600 ml) of cold water.
Bring to boil, cover and simmer for about 20 minutes.
Strain, sweeten with raw honey if desired.
The result is a "tea concentrate"
Take every 2 hours diluted with a little just boiled water.
Annie is a wonderful teacher and one of my favourites, from many years of classes at the Women's Herbal Conference and the International Herb Symposium. She is an effervescent and delightful woman, who you will SO enjoy ~ so do take a class from her if you should see one advertised.
She also has created (with practitioner Gina Mastroluca) a fabulous life-enhancing online,
in-home course called "Living Wisdom: The foundations of Ayurveda" I am working my way through it. I LOVE it. Check out the badge on my home page or click here for more info. Have you heard about Ayurveda? If you have ever been curious about this ancient healing lifestyle and healing system, this 'do at your own pace' class is truly as delightful as Annie herself!
Please try this aromatic warming tea recipe and tell me what you think!
Do you make a variation?
green blessings + Happy Healthy NEW Year wishes, Carol