I love roasting veggies, don't you? All the wonderful flavours seem to deepen and sweeten and become more pronounced. I often cut up a bunch of veggies, toss with a little olive oil or coconut oil and roast 'em up. My family enjoys them right out of the oven without any fanfare, "solo" or as a part of the meal. These days, I find myself experimenting a little, and this quick post, is a little recipe which has fast become a 'must make' at home!
Aromatic roasted carrots? Yes please. Try these. Let them become your own new.. best treat!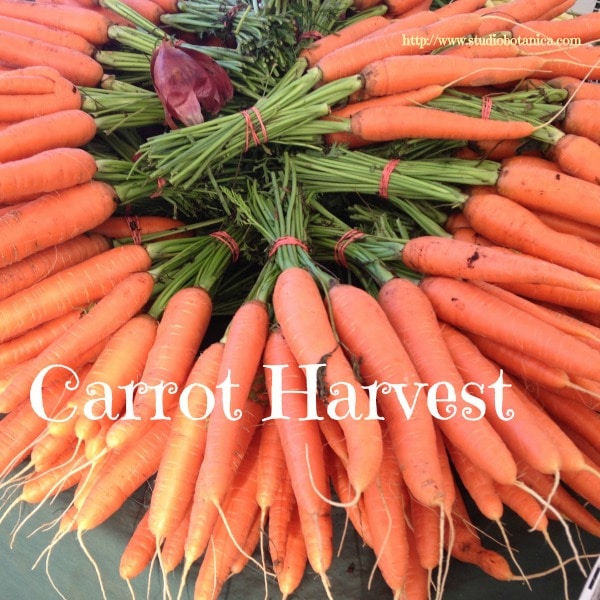 It's easy to make and transforms these carrots into a dish that could be enjoyed any time at all.. and maybe even for dessert! ok. I am kinda kidding, but these are SO sweet and succulent that I never seem to get a picture to share, as they disappear .. fast!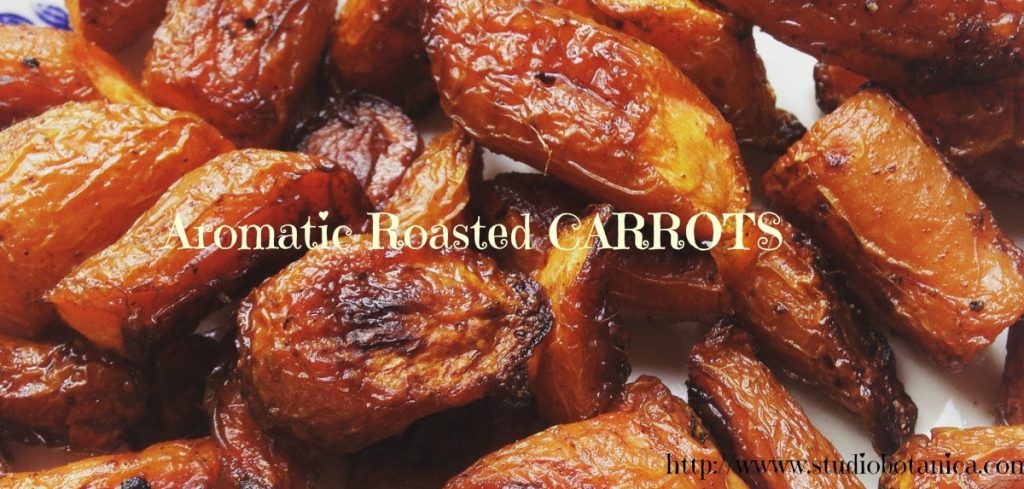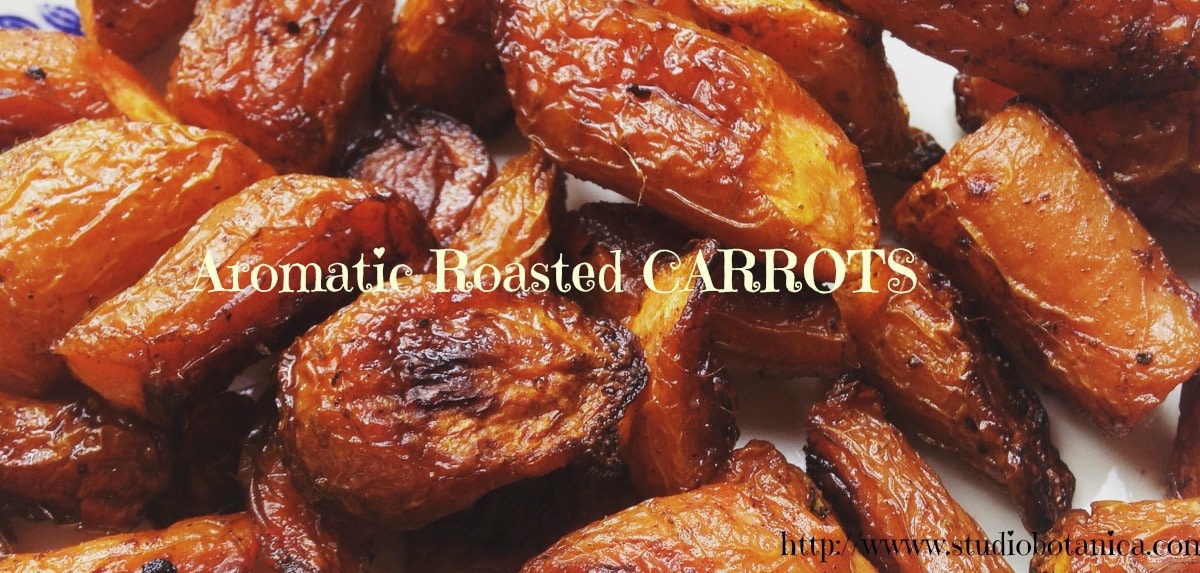 Ok.. So I did manage a picture this week, so sharing, at last!
This recipe is more of a guideline ~ as will depend on how much of this delicious-ness you want to make!
Here you go: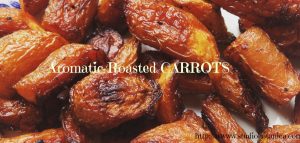 Aromatic Roasted Carrots
2016-10-07 09:51:55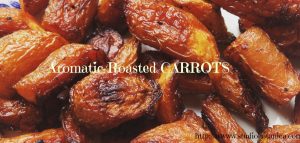 These are SO good!
Ingredients
Carrots ~ 2 bunches, washed, chopped
Olive oil ~ 2 teaspoons (or use coconut oil)
Sea salt ~ dash
Black pepper ~ 2 dashes
Garam Masala ~ 1 tablespoon
Cinnamon, powder ~ 1-2 teaspoons
Instructions
Pre-heat oven to 400 degrees F
Prepare the carrots. If small, leave whole or chop or julienne.
Toss in a bowl with the oil you are using.
Add a little sea salt and fresh ground pepper.
Pour onto baking sheet lined with parchment paper.
Bake for 20 minutes, turning once
Sprinkle with the Garam Masala and Cinnamon powder
Use a wooden spoon or spatula to distribute evenly
Bake for another 10-20 minutes.
The time will depend upon your oven, the size of the carrot chunks and what rack you are using in the oven.
Notes
They are ready when your home smells heavenly and the carrots are fork tender. This is also a personal choice. I prefer my veggies on the 'firm' side.
Studio Botanica http://studiobotanica.com/
Try not to eat them all before serving!!
For more about making your own Garam Masala ~ check out this post.
For an online source, if you are too busy to make your own, this product by "Spice Hunter" contains a similar blend. It's delicious. Find it here:
The Spice Hunter Garam Masala Blend, 1.8-Ounce Jar