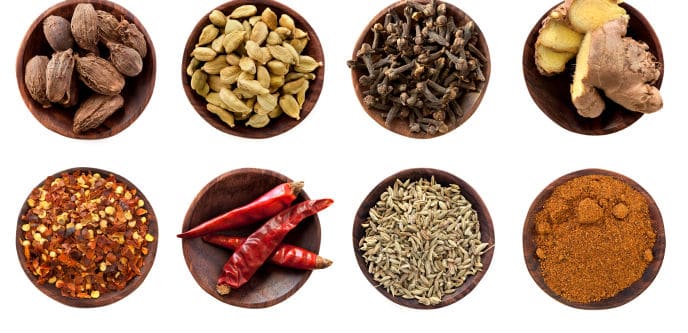 These days, I don't need to go far in my day before meeting a friend or colleague or client who has a similar complaint. Many of the 'imbalances' that people experience can be traced back to some form of inflammation.
What to do?
Inflammation is a huge topic these days as recent research indicates that there is no longer any doubt that inflammation produces a cascade of events responsible for most chronic diseases including cancer.  Often the medical docs jump to a drug treatment and there are times that this is what is needed. There are also MANY instances when alternatives are appropriate, however, in the world of herbs and herbalism and some are as close as your pantry! Many herbs can work on inflammation in a multi–faceted holistic and balanced way without the side effects of drugs.  A herbal consult with a practicing herbalist will provide a plan; a process, which, over time, can often find the cause, alleviate symptoms and re-direct the situation. 
Anti-inflammatory herbs and spices can be taken as medicine and also as 'functional' foods that bite after bite.. can fight inflammation!
Do you habitually experience bronchitis when you contract a cold? or maybe, laryngitis or tonsillitis? 
When words end in "i t i s" — this indicates INFLAMMATION.
Perhaps you know someone with some form of  arthritis ? Maybe your mom has or had it? Do you notice a stiffness in your body upon arising?  How's your digestion?  Do you find that you are more 'sensitive' to foods or 'day to day' environment than previous? We are surrounded by these conditions to such an extent that many simply feel that it's inevitable and unavoidable and to put it bluntly, 'a sign of aging'.  
MY CONCERN?  It's NOT just friends in their 'golden years' who are sharing this info with me.. It can manifest in young people ~ teenagers and even children are increasingly exhibiting inflamed discomfort. Anti-inflammatory herbs and spices can play a role in helping to avoid the situation forming to begin with.
It doesn't need to be this way.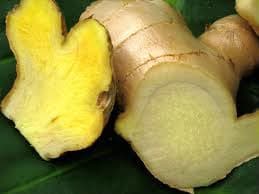 In our day – to – day lives, we can make healthy choices which start us down a different road — perhaps a road which detours away from chronic inflammatory illness. I am fond of saying that small choices group together and can create huge outcomes…
With every teaspoon of healing herbs and spices, you are choosing life-enhancing tastes and helping your body to keep inflammation at bay. These 'plant medicines' contain ingredients which paint a specific 'picture' about how we can help to bring a situation 'to balance'.
'Kitchen medicine'  should not be overlooked as a supportive, nourishing way to tip the scales in favour of great health! There are LOTS of anti-inflammatory herbs in my apothecary. This list feature some of the best culinary herbs which can be powerful allies fighting chronic inflammation.
Which of the following, below, do you have in your pantry?
Which ones do you already use often? Do you want some ideas?
Here are the top 15  anti-inflammatory herbs and spices.
Black Pepper
Although not an 'official' anti-inflammatory, black pepper and it's 'piperine' have been shown to support the body with issues of osteo and rheumatoid arthritis. Black pepper is an excellent supportive component to a healthy diet.  Here's a recipe that has become a family favourite with Black Pepper in a starring role. Coming soon!
Basil
**As indicated by the 'highlight' above, Turmeric & Ginger are at the top of the list in terms of 'strength'. Use them whenever you can –in your meals or as a tea. (see the post "Ginger and Turmeric – A perfect marriage')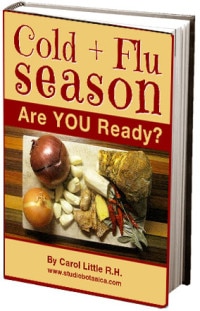 So many of the herbs + spices in our kitchen offer us great healing 
benefits.  Why not learn how to convert these herbal allies into 
herbal remedies that you can make at home?
Check out my ebook "Cold + Flu Season ~ Are you Ready?"
~ Anti-Inflammatory herbs and spices can ALSO boost immunity!
In herbalism, we have a term, "therapeutic dose".  For example, one can drink a cup of tea and enjoy it, experiencing the great taste and receiving benefit.  If, however, one is wanting to take the tea as an herbal medicine, it's helpful to drink 3-4 cups per day. This is then what is known as "therapeutic dose.
If one has a cold and takes ONE dropperful of Echinacea tincture every day ~~ this is fine & dandy but will probably not create the healing affect wanted. There are 'therapeutic doses' in herbal medicine for every herb and every specific herbal remedy.
Ask a trained specialist or take as directed on the product (if you've purchased a commercial product)
I normally take my herbal remedies as tea, tincture, infused honey or glycerite.
There are times, however, when busy people, or those who are traveling, prefer 'portable' non-liquid remedies.
For Turmeric & Ginger, here are some "therapeutic dose" suggestions:
Turmeric (Curcuma longa): Turmeric IS the yellow color of curry and the standard 'hot dog' mustard and has a delicious flavour.Turmeric can be effective for all inflammatory disorders, including arthritis, tendonitis, and auto immune conditions. Dr Andrew Weil suggests that you take 400 to 600 milligrams of turmeric extract (available in capsules) three times per day or as directed on the product label. He also says that the full benefit takes two months to develop. NOTE: Don't use turmeric if you have gallstones or bile duct dysfunction. Pregnant women shouldn't use it without their doctors' approval. In very rare cases, extended use can cause heartburn or stomach upset.
Ginger: (Zingiber officinalis) Fresh ginger is easy to use. Grate it or finely chop it or slice it into 'coins'. Powdered dry ginger is also an excellent anti-inflammatory. Take one to two capsules (500 to 1,000 mg) twice a day with food.  As above, with turmeric, you won't get the full effect for two months.
Every bite of herbal goodness, big or small, is life-enhancing! Add to your daily meals and DO experiment.  It's ALL good!
and… if I may.. Don't stop there.. It's all about EVERYTHING we eat.. We can add a 1/2 ton of herbs to our meals but if we are making poor choices? Limited results.
I'd love to share an excellent resource on this topic ~ Food + Inflammation.
My long-time friend Julie Daniluk has written a wonderful insightful detailed book about just that.
Check it out here:
Meals That Heal Inflammation: Embrace Healthy Living and Eliminate Pain, One Meal at a Time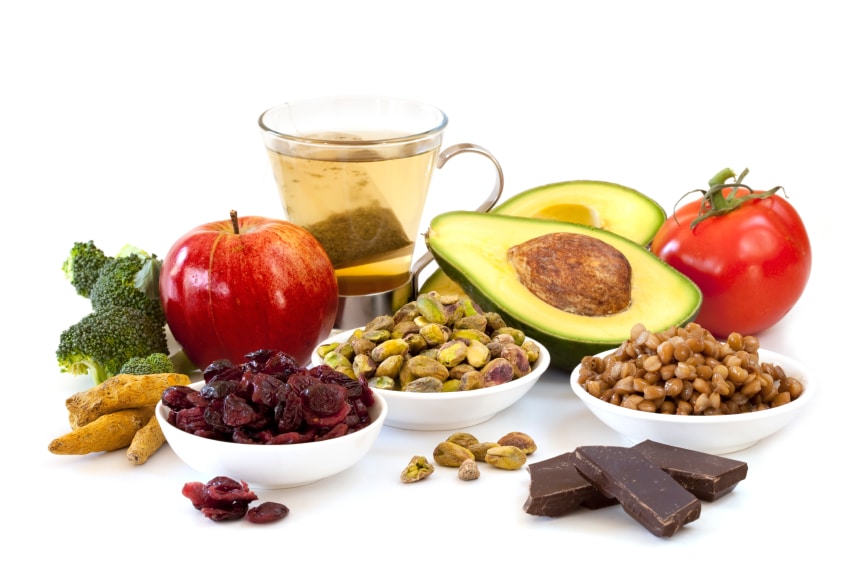 What's YOUR favourite anti-inflammatory herb or spice??
WHO do you know, who can benefit from this info?  Please share.
It's easy to leave a comment. Everyone benefits from your ideas.
Save
Save
Save