Who doesn't love a tasty cold tea in warm weather? There's nothing so refreshing! Sumac Lemonade is SO easy to make ~ has only ONE ingredient, and is wildly delicious! Sumac Lemonade is packed with vitamin C and has a zingy rather tart taste. I love it!
Sumac, also spelled "sumach" (from the genus 'rhus') has many family members. The variety which grows in eastern Canada and north-eastern USA, and the one used in this recipe, is "Staghorn Sumac" (Rhus typhina), and has traditionally been used to create a tasty 'sumac-ade' for centuries!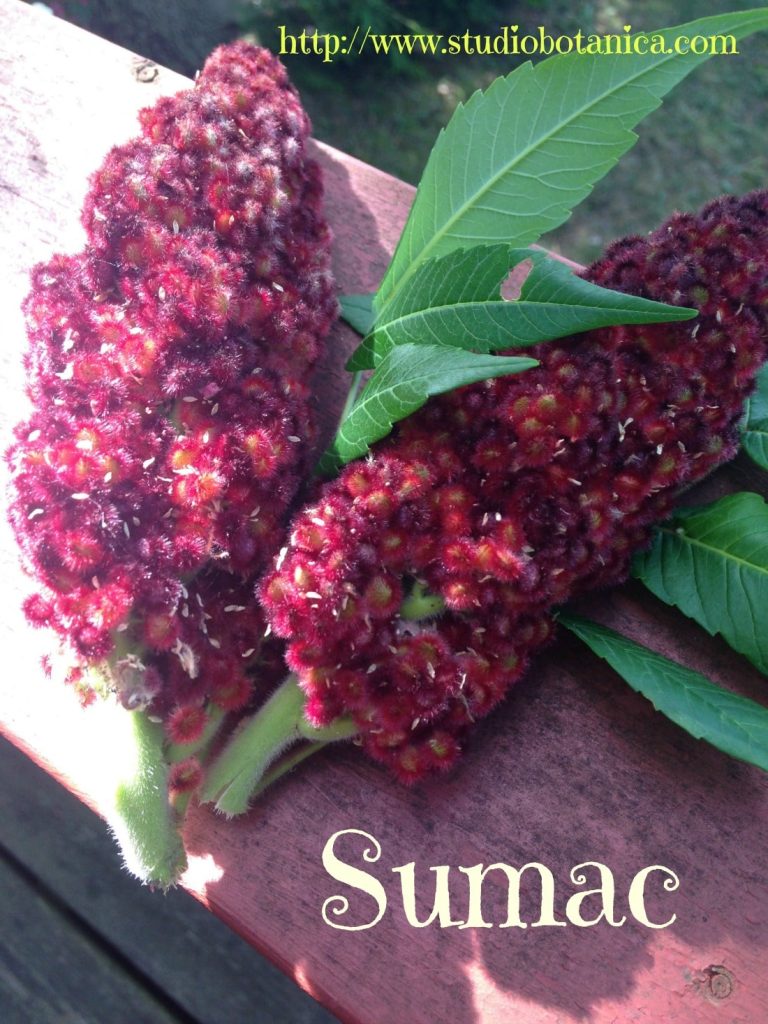 The berries are grouped into a sumac "drupe", also called a "sumac bob".
Beautiful, aren't they?
"This drink is made by soaking the drupes in cool water, rubbing them to extract the essence, straining the liquid through a cotton cloth, and sweetening"
SUMAC LEMONADE or Sumac Iced Tea
Here's an easy way to prepare fresh sumac lemonade!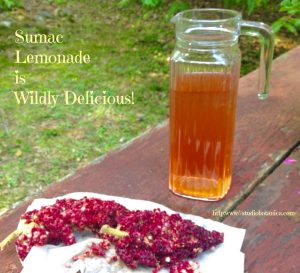 Sumac Lemonade
2016-08-07 10:34:25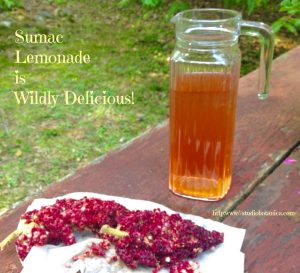 Delicious tart beverage ~ good warm or cold.
Ingredients
Sumac berries
optional: honey or maple syrup
Instructions
Harvest the berries (called 'drupes' or sumac 'bobs')
Place in a large pot
Cover with water and use your hands to agitate the water and the berries.
Optional: Bring to a simmer and then turn off the stove
Allow to sit for a while. (suggested 20min - 1 hour)
Use a wooden spoon or your hands again to "smoosh" the berries
Strain. Enjoy
Notes
We want to strain 'herb tea' through a coffee filter (easy!) or a very fine sieve.
Soaking the berries also allows some of their acid to be released, resulting in a tastier infusion.
There are very fine hairs which can irritate our throat, so use a fine sieve. (I used two together and it worked very well!)
Need to sweeten it up? Too tart? Add some honey or maple syrup to your taste!
Studio Botanica http://studiobotanica.com/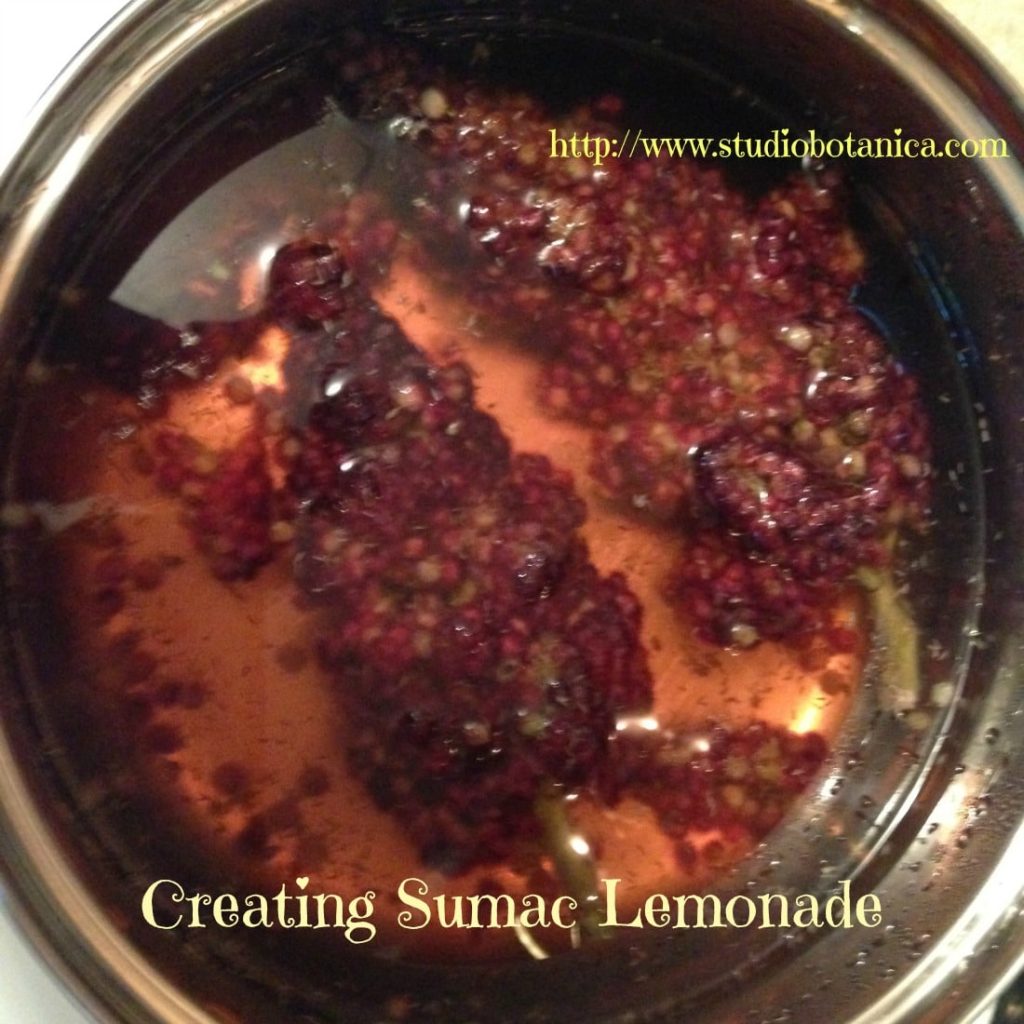 Looking for other 'cooling herbal concoctions'? Here's a post with some ideas.