Running Hot + Cold Hydrotherapy!
It's EASY to do…and SO good for you. Here's a simple WHY + "How To"
There are many different types of hydrotherapy ~ various types of warm soothing baths, saunas, colonics, and simple hot and cold showers, to name a few.
Checking in today to share a favourite habit of mine ~ hot + cold hydrotherapy ~ and… the great folks from Ultimate Bundles are back with a fabulous info-packed series of ebooks, courses and exciting bonuses — will share the details below… Back to THE most amazing health helper.. Hydrotherapy!!!
THE BASICS:
Hot water relaxes us, helping to reduce stress.
Cold water helps to relieve inflammation and stimulates the removal of toxins via the lymphatic system & the skin.
We can give our circulatory system a big boost by taking hot and cold showers.
The result is invigorating and offers a long list of benefits. We can use hot and cold showers to "wake up" totally, in the morning and/or we can choose an evening ritual to encourage an extreme sleep!
Wouldn't you love to have an inexpensive easy way to relieve pain, improve your circulation, feel more energetic and revitalize your health?
WHY is it important?
The practice of 'contrast showers hydrotherapy' produces strong results.
Our skin is connected through both the nervous & circulatory systems to
every organ in the body.
When we change the temperature of the skin with hot or cold water,
nerves will be stimulated or sedated and affect specific body organs or
entire body systems.
The 'magic' that is OUR BODY relies on a finely tuned process. We need
optimum circulation to be able to digest + assimilate our food to
adequately nourish ourselves. We need 'movement' as opposed to
'stagnation'. If nutrients are 'on the go' in our body, we feel better.
It has been said that we are as strong as our weakest cells!
Hot + Cold HYDROTHERAPY:
Calms and relaxes the body
Reduces muscle tension or pains on the body
Can help increase ability to deal with stressful situation
Promotes digestion.
Improves bowel movement
Supports & stimulates the circulatory system
Can increase circulation, which helps with 'extremity' health (arms, legs)
Supports the lymphatic system
Contracts the muscles which encourages lymphatic system to increase elimination of toxins
Boosts the immune system
Strengthens the mucus membranes which protects against hay-fever, allergies, colds and coughs
Can help to reduce blood pressure
Strengthens the parasympathetic and sympathetic nervous systems
Helps remove cellulite
Promotes shiny hair
Helps soothe sunburn
After reading this list, don't you want to DIVE in?
Click here for the complete article with instructions and recipes!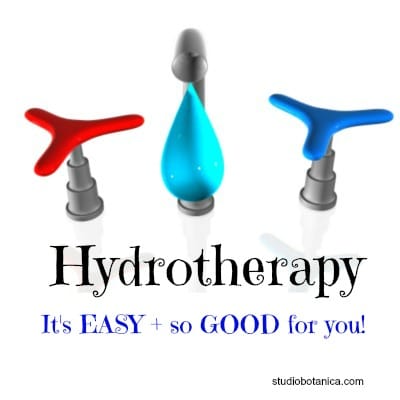 It takes time and effort and ever-increasing knowledge to make the most of our days and make our home life be as rewarding as possible ~ somehow keeping within our budgets and finding the best choices for our 'every day'. I like to share the eBundles from my friends at the "Ultimate Bundles"
Save
So here's everything you get when you buy The Ultimate Homemaking Bundle:
A comprehensive collection of 106 eBooks, eCourses, audios, videos, printables, summits, and even a membership site, all created to make homemaking and mothering easier and more enjoyable. You'll find out how to:
Grow as a parent, no matter how old your kids are
Kiss mommy guilt goodbye (but still make time for yourself)
Simplify your life
Speed up your cleaning routine
Make time for romance with date night ideas
Create vibrant, healthy meals
and so much more…
Full money-back, happiness guarantee, so there's no risk in trying it out.
And don't worry about feeling overwhelmed: A practical Getting Started Guide is included to help you pinpoint exactly which resources are right for you right now, so you can take action immediately.
Easier homemaking is within reach. (Well.. if you're at all like me.. Being organized? It's a life goal!
Stop feeling so overwhelmed with mothering, homemaking, and organizing when you pick up your copy of the bundle at a whopping 97% off retail price –> http://bit.ly/FabHomeEbundle
But don't wait much longer…
That's because the The Ultimate Homemaking Bundle goes away on Monday, May 1 at 11:59 PM Eastern Time.
Get yours now while this offer is available!
It is an affiliate link
(Studio Botanica receives a small thank you for sharing the info)
It's all about balance for me. It may be for you too!! Check it out!
Here's my link —- > http://bit.ly/FabHomeEbundle
Here's to healthy choices ~ in our meals, our daily activities ~ yes our SHOWER habits!!
Save
Save
Save
Save
Save
Save
Save
Save