Sometimes, it's as easy as a shake or two from our hot pepper shaker to kick it up a notch (as Emeril used to say!) Do you have a container of "hot pepper flakes" in your spice cupboard?
My dear friend Michael Bouffard, shared this quick 'picante' shrimp appetizer with me, so I could re-create it at home. Fire Cracker Shrimp has become a quick go-to ~ always with great results and rave reviews from friends and family. You may have seen this on menus or ordered it somewhere and maybe you've created your own version. I'd love to hear about that! Meantime? Enjoy this one.
Michael is the co-owner of the best restaurant, in my foodie opinion, in Puerto Vallarta, BRAVOS (http://www.bravospv.com)
Not into too much 'heat'? No problem. Watch the amount of chili pepper flakes. You can control the heat and make your family happy with these fabulous flavours! I've written about the power of this special herb in "Capsicum Medicine" here.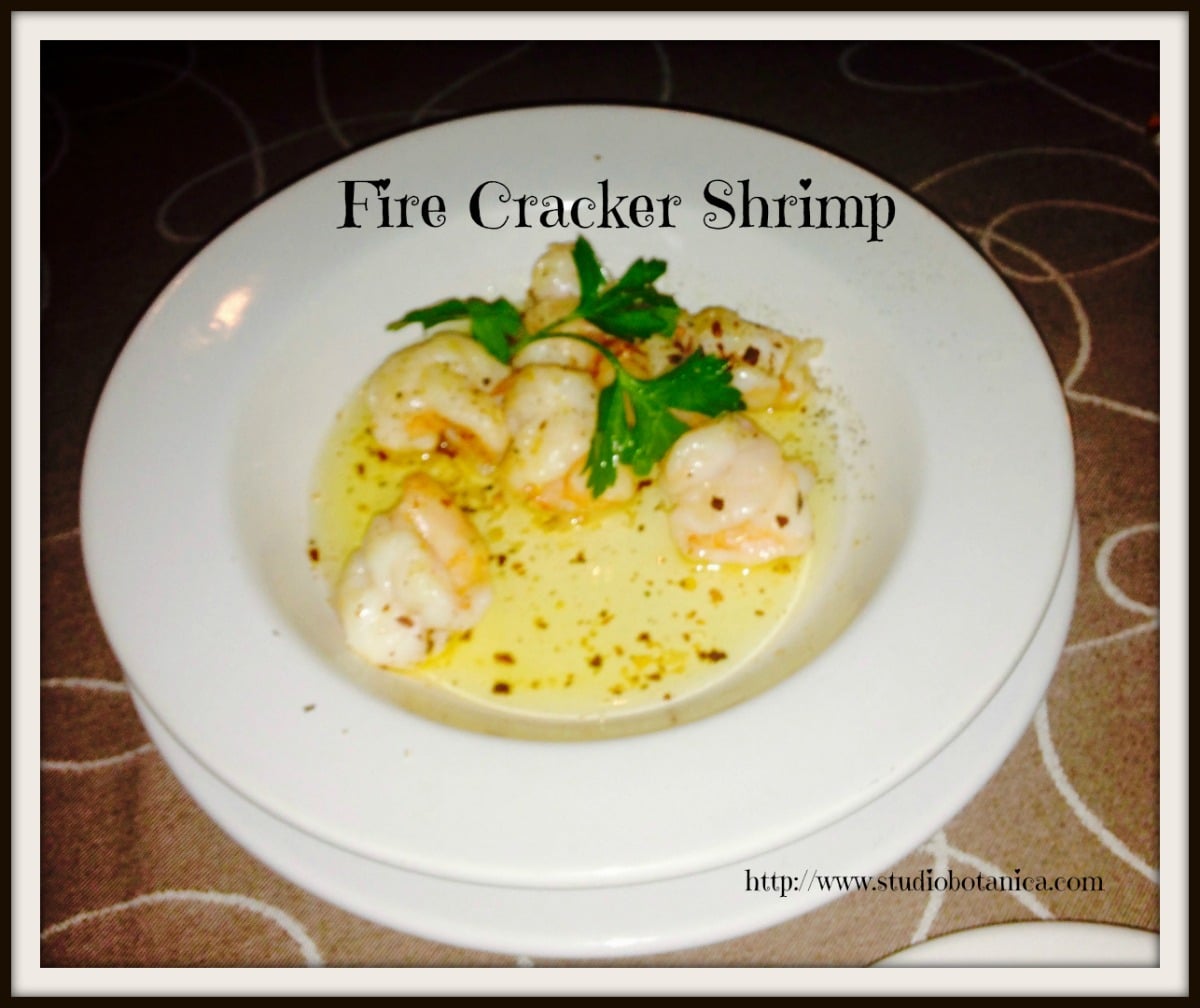 Fire Cracker Shrimp
2017-02-18 08:48:39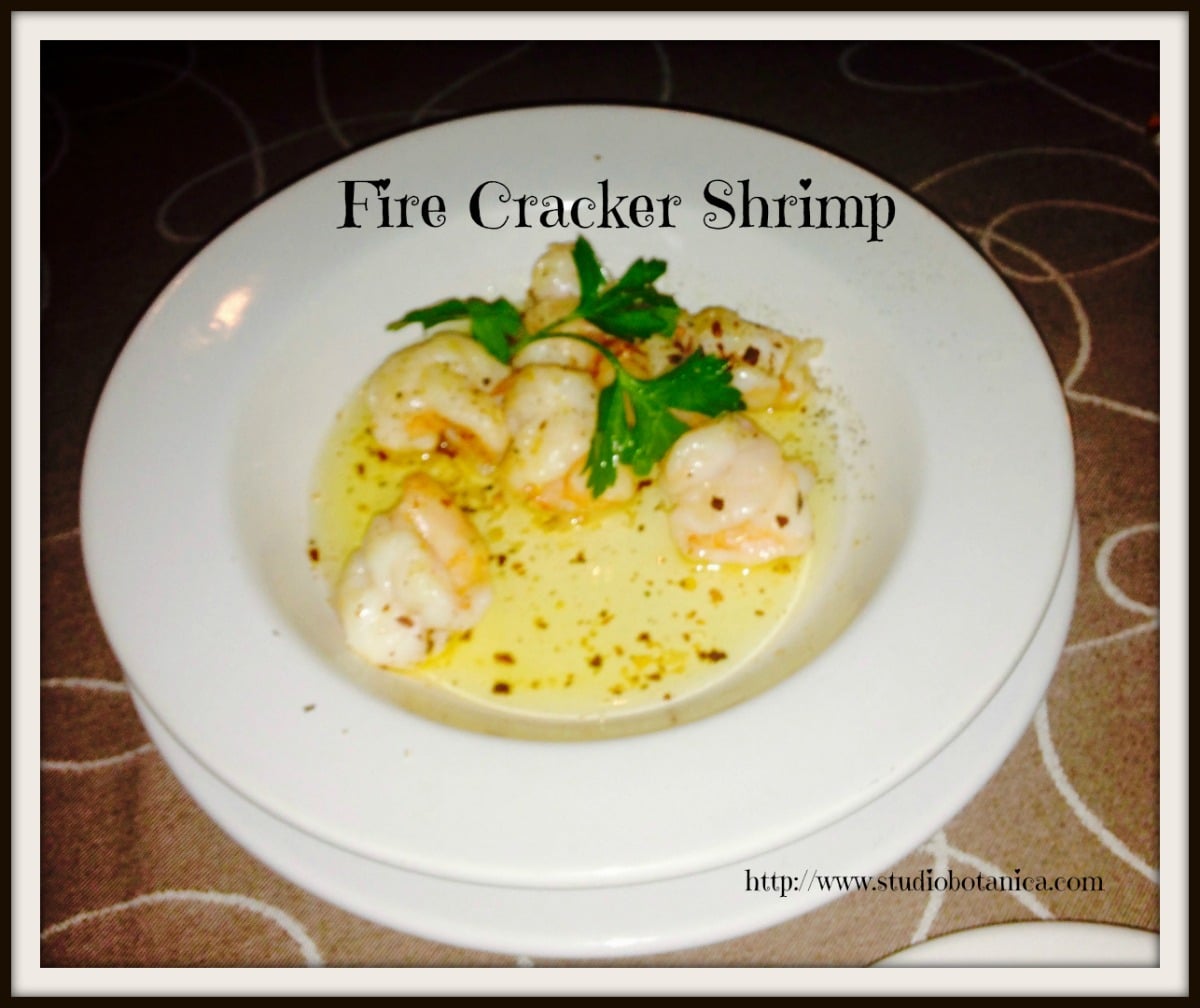 Delicious garlicky goodness with a kick! Perfect app for your seafood lovin' family and friends!
Ingredients
2 tablespoons each, butter and olive oil
2 cloves garlic, chopped
½ lemon, juice only
8-10 shrimp
Chili pepper flakes (or Hot chili flakes)
Instructions
Heat oil and butter in a sauté pan.
When hot, add the shrimp and the chili flakes
Stir to cover with the buttery oil and mix up the chili flakes
when the shrimp are ½ cooked, add the garlic.
Stir to allow the shrimp to cook evenly and to NOT burn the garlic
Add the lemon juice when the shrimp are just done.
Serve.
Notes
I love that we can alter the size of the dish by adding more of everything ~ so we can create perfect dish for the size of our party!
Studio Botanica http://studiobotanica.com/
This is a winning dish. Simple to make. THE perfect seafood appetizer is ready in less than 10 minutes. You may notice, there's no amount listed for the chili pepper flakes.. That's up to you!! This dish can offer a light kick or a blast ~ hence the name!! Enjoy!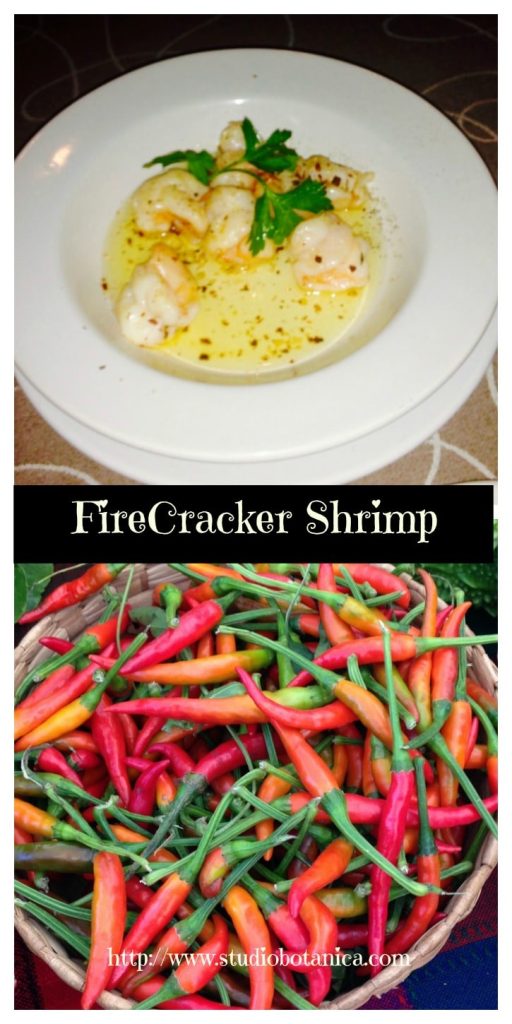 If you like this Fire Cracker Shrimp recipe ~ please share on FB or Pinterest! Thanks!