There are lots of reasons I love to share my passions of the green world with you. I try to de-mystify the magic so that the entire subject (and it's a huge one) is manageable ~ do-able. I want the magic of herbs to ignite you all but I want you to feel that it's practical too. Our busy lives require this ~ Sharing today.. a best seller from my 'Studio Botanica shop' from years ago –>  Kiddie Calm Tea is a favourite of moms and kiddos and can be enjoyed warm or as a refreshing cold tea on summer days!
If you are looking for an alternative to sugary pops, sodas or other commercial drinkies ~ look no further. This nourishing supportive and calming herbal tea is a winner. Gather the herbs and make a batch, to have on hand and it's SO easy to brew up when needed.
Kiddie Calm Tea

 
Organic blend — soothing + nourishing + supportive
Serve hot or cold! Make it into a healthy popsicle or slushie!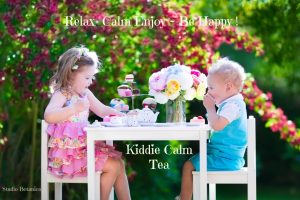 Kiddie Calm Tea
2017-08-13 11:42:20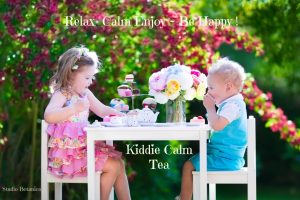 SO good! Delicious hot or cold. Yummy popsicle or slushie! Out with fake food ~ Here's to nutritive + amazing ~ uplifting and calming ~ Try it!
Studio Botanica http://studiobotanica.com/
Working with 'parts' in a recipe makes it easy to create the size of blend needed.
Why not start with a cup = 1 part? That's easy and makes a good batch of blended herbs for this delightful tea!
Need a sweetener? I haven't found that to be a concern with this tea, but stevia is an option as well as whatever your favourite healthy sweetener may be.
Why use these herbs in a blend for children?
These herbs all contain attributes which are nutritive and so very helpful for kidlets who can benefit from supportive herbs ~ to calm and relax, to help with getting back into a routine, to uplift and encourage happy thoughts. Digestive systems that are working optimally, encourage better learning environments and support cognitive ability. Nervous systems that are working well, help kids to enjoy the classroom experience (whether at home or in school)  embracing it all in a relaxed way. Respiratory tonic strengtheners help is all to 'breathe easy' and promotes calm and peace.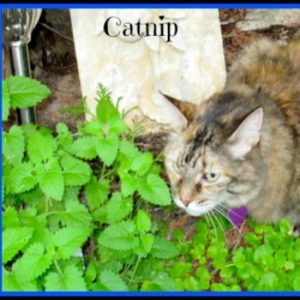 Catnip  (Nepeta cataria)  has a calming, relaxing, soothing affect on people. I realize it has just the opposite affects, sometimes on kittycats, but be assured it's a supportive relaxing nervine; excellent as a sleep remedy or as part of a formula. A member of the mint family, catnip blends well with other mints and lemon balm to make nourishing supportive tea blends.
Dose: Tea, 1 cup 3-4 x daily;  Tincture, 30-40 drops 2-3 x daily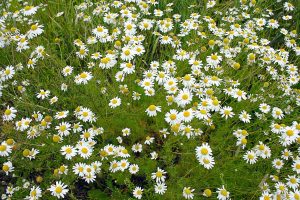 Chamomile (Matricaria recutita)
  German Chamomile is both delicious and effective. It is thought to promote sleep by increasing mental calmness. Personally, I feel that the fact that Chamomile, as a carminative, increases digestive ability so relieves possible after-dinner tummy upsets. Chamomile tea is a good choice for children,anytime.  Don't let Chamomile's gentle nature fool you. This is an ages old respected remedy. I tend to make a tea with dried flowers more than tincture. Chamomile tincture, however, is an excellent herbal ally.
Dose: Tea, 1 cup 3-4 x daily;  Tincture, 30-40 drops 2-3 x daily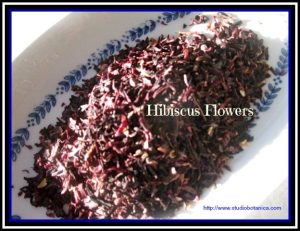 * Known to lower blood pressure as effectively as some standard hypertension drugs
* Rich in Vitamin C
* High in anti-oxidants
* Helps with lowering cholesterol levels
* Known anti-inflammatory and anti-bacterial + diuretic
Dose: Tea, 1 cup 2-3 x daily
Buy Hibiscus flowers online here:
1 X Organic Hibiscus Flowers C/S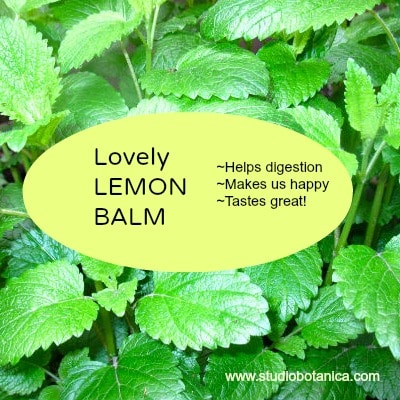 One of my personal favourites, this citrus-flavoured member of the mint family is a potent anti-viral, a euphoric (makes you feel good), a relaxing carminative; so aids digestion AND is thought to increase mental clarity + calm. Although a gentle herb, "Melissa" is a powerful anti-viral with a special affinity for the herpes virus. Increasingly, studies show a definite ability for Lemon Balm to assist with improving memory and clarity.
I make tea with Lemon Balm, as well as glycerites, syrup, infused honey + tinctures.
Dose: Tea, 1 cup 2-3 x daily; Tincture, 30-40 drops 2-3 x daily.
Milky OATS: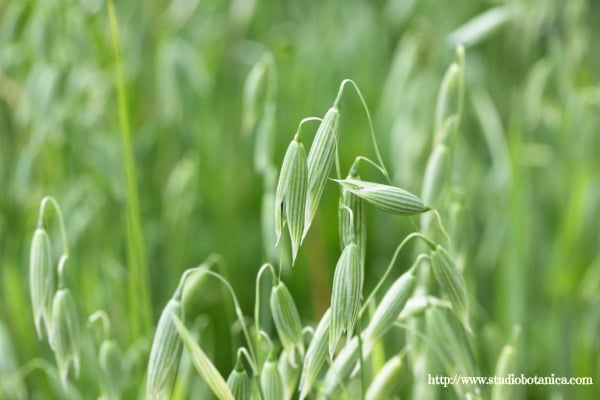 Milky OATS (aka Milky Oat tops) Avena Sativa
* Excellent nervous system support herb
* Tonic supportive tea to help with 'frayed' nerves
* Calming and soothing for the entire nervous system
Dose: Tea, 1 cup 2-3 x daily
Milky Oats online ~ when available, here is my favourite source:
It's Healing Spirits Herb Farm in upstate New York
Also available online here:
Frontier Oatstraw Green Tops 1x 1LB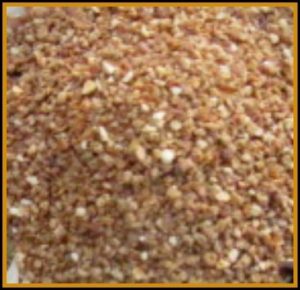 *High in Vitamin C
* Immune Boosting
* Helps to lower cholesterol
* Contains anti-cancer compounds
* Offers natural relief from heartburn
Here's an online source for Orange peel here:
Frontier Natural Products 985 Orange Peel Cut & Sifted Organic 1 lb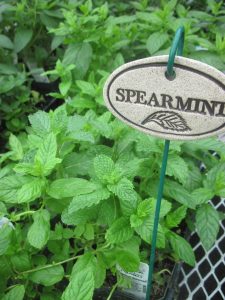 Spearmint  (mentha spicata):
One of my favourite mints for adding light minty flavour to tea blends. Spearmint offers digestive, nervous system support as well as respiratory tonic nourishment. It offers anti-viral and lymphatic (immune system) benefits too. Overall relaxing and nourishing herb. Excellent for adults and children alike. It's easy to grow or purchase some online for delicious addition to a wide range of tea blends!
Frontier Spearmint Leaf, Chopped & Sifted, Certified Organic, 16 Ounce Bag

It's possibly a new habit. A new idea can take some time to become an everyday thing. If your children are not fond of mint, double the lemon balm or add lemon verbena. Do write to me if you need to opt out of any of the main ingredients in my blend, and I'll try to offer a supportive alternative. Each of the herbs in this blend offer another part of the supportive, nourishing, strengthening and encouraging attributes of the 'total' effect. I've made this for 20 years for countless moms and their families ~ to rave reviews.
Please try it with your own family.
I'd love to hear how it goes, and always enjoy your comments!
green blessings ~ and wishes for strong, healthy and happy kidlets!!
Carol
Save
Save
Save
Save
Save