There are an ever-increasing number of drugs available to deal with chest congestion but the side effects associated with the use of these drugs is a concern for many of you.
Home remedies for congestion are free from side effects and can provide instant relief.
In order to make breathing easier, it becomes essential to liquefy the solid mucus so that it drains quickly.
Why not use simple easy to use remedies first? Maybe these examples of chest congestion home remedies will be helpful.
Steam: As easy as a pot on the stove filled with steaming water plus a towel for a tent, steam inhalation therapy is quick but nonetheless effective. By inhaling the steam  for approximately 10 minutes, one can often notice a difference immediately. Due to steam inhalation, the accumulated mucus in the respiratory tract loosens up, which helps to release chest congestion.
Ideas for a warming foot bath here.
Bath: A hot shower or bath can also contribute to ease the discomfort associated with chest congestion. Inhaling steam that has built up in the bathroom will moisten the air passages and thin out the mucus.
Eucalyptus – can kill several types of bacteria and viruses. Drink Eucalyptus leaf tea (available at herbalists or health food stores)
Eucalyptus can encourage better breathing and help to open clogged nasal and bronchial passages.
Eucalyptus Essential Oil: Can work wonders to improve or get rid of chest congestion, Bronchitis will sometimes respond very well to a eucalyptus steam inhalation..
Add 3-4 drops of Eucalyptus Essential oil into about 6 cups of boiled water. Make a tent with a towel, and, ensuring it's not TOO hot; inhale. The steam can provide the much needed relief from chest congestion.
Peppermint Essential Oil: Antibacterial action can help to rid your room of germs. Helps with better breathing; eases congestion.
Ginger: Can be very effective in conditions of chest congestion. To make ginger tea, slice ginger into 'coins' or grate 1 inch of ginger into a cup. Add boiling water. If possible, use a cup with a lid or a Mason jar with a lid. Allow to steep 15 minutes. Enjoy; sipping slowly!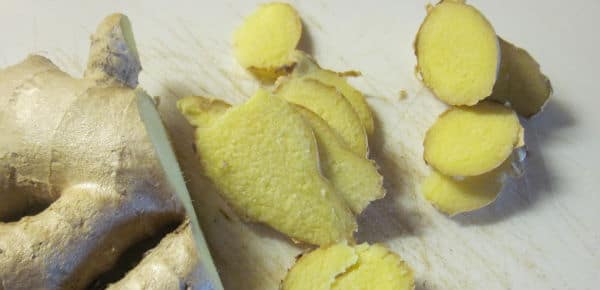 Hot Tea: Having hot beverages like a cup of hot tea is one of the easiest chest congestion home remedies that can loosen and break down the mucus. Just drinking it is helpful but if you breathe in 'over the cup', inhaling the steam from the tea can help to open up blocked sinuses
 Warming  Syrup:
This concoction helps to expel mucus from the lungs.
1 tbsp flaxseed (these should be stored in the fridge to avoid rancidity)
1 tbsp marshmallow root. (Althaea spp) ~cut and sifted
1 lemon, sliced (organic, preferred)
1 tbsp sage leaves (fresh or dry)
1 cup of Pure Maple Syrup
1 quart good quality water
Pour the water and maple syrup into a pot on medium heat.
Add the remaining ingredients and turn down the heat.
Allow to simmer for 15-20 minutes.
Remove the pot from the stove and strain liquid into a glass canning jar.
Take a tablespoon or two during the day  3-4 times until 2 days after the symptoms are gone.
Store the jar in the fridge.
Here's another with onions to use when there's a cough present.
Check out the recipe here.   Both the syrups are great for adults and children.
FOOD Choices: Remember Horseradish?
Garlic, onions, ginger, peppers, parsley, mustard — are ALL decongestants. Use them in your cooking. Make a steaming broth with vegetable or chicken stock and add these foods to make a soothing decongesting soup or to your favourite bean stew or chili!
Try my 'healing soup' recipe here.
I know that in this busy life, sometimes, it's not about making it complicated!
Since our lung health and issues of respiratory complaints are a concern to many of you,
I will post some specific lung remedies asap.
If you or a family member have had ongoing issues with lung health
i.e. bronchitis, coughs, pneumonia…
Consider a supportive lung remedy to boost these all important organs and bring back to "optimum"