Herbal Mineral Tonics ~ general uplifting nourishing supports, are a foundation of herbal medicine. Mineral Tonics are a part of a long tradition for me as well. They can be very tasty and 'rebuilding'. They don't need to contain alcohol, and many don't. This one does!
Here's one of my favourites from many years ago, and a class with famed U.K. herbalist Christopher Hedley. 
Note: Adults only! We do deserve some playful tonics, don't we? 
Herbal Mineral Tonics can be a new habit!

Try this one!
The amounts below vary with the amount of wine you want to use. I tend to make with an entire bottle, as that's easy and I use a quart sized glass canning jar with good lid. One year, I made a gallon in a huge glass jar and, needless to say, shared a lot of it with friends!~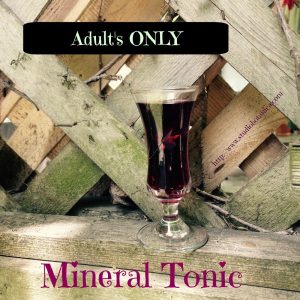 Mineral Tonic for Adults only!
2016-06-16 13:15:03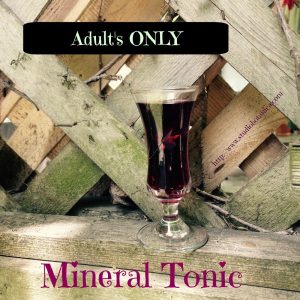 Delicious. Nutritious. A boost of mineral goodness!
Ingredients
Handful of fresh or dried nettle leaves
Handful of dried apricots, chopped coarsely.
Zest from 1 orange (organic please!)
1 bottle Red wine (organic if possible)
Large glass jar with a good lid.
Add on optional: I have also made this with a handful of prunes, raisins, or dates.
Instructions
Put the nettle leaves, orange peel and chopped fruit in a glass jar.
Fill the jar with red wine, covering the leaves and apricots entirely.
Put a top on the jar, and let it sit for 2-4 weeks.
Strain the mixture and reserve the wine.
Store in a pretty bottle with a label and enjoy!
Adapted from Christopher Hedley class
Adapted from Christopher Hedley class
Studio Botanica http://studiobotanica.com/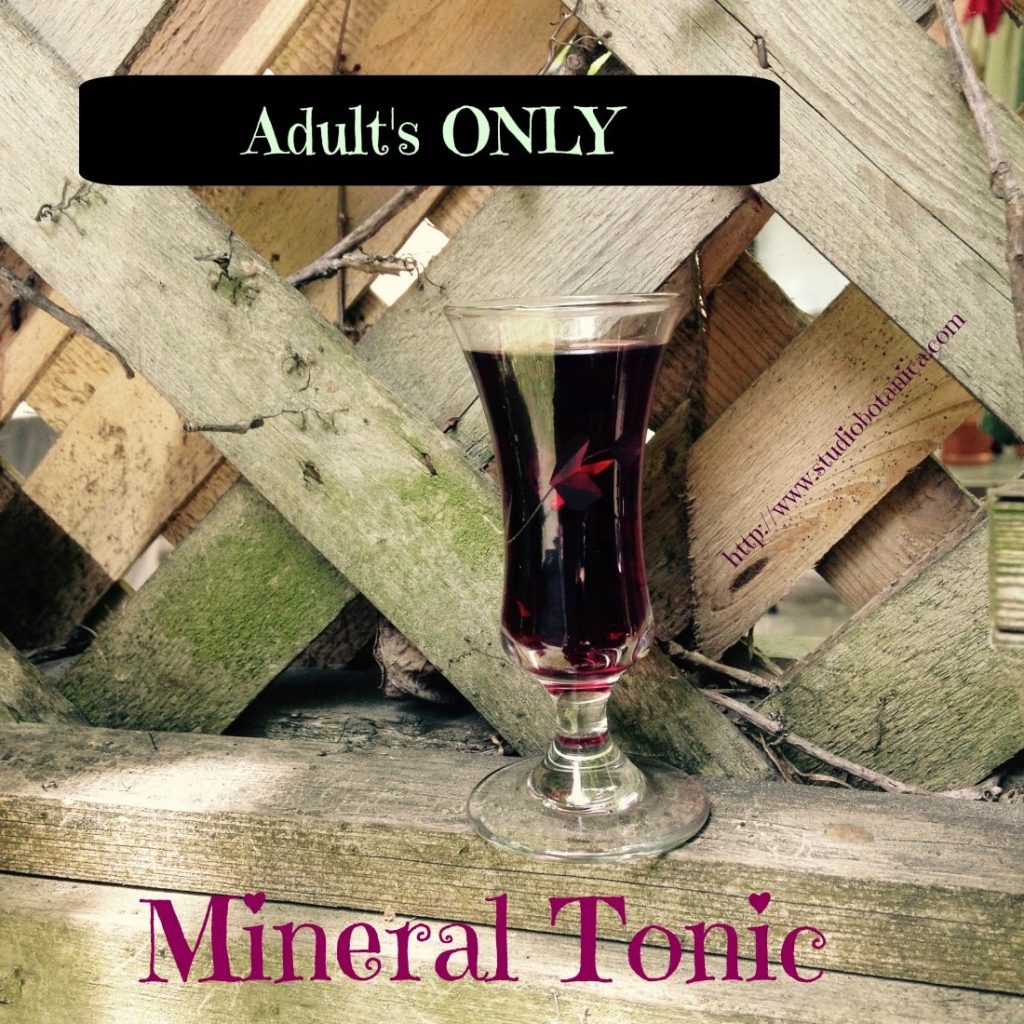 To use: Drink a 'shot glass' or small cordial glass (to be extra festive!)
The suggested amount is about 60ml or 1/4 cup per day.
BONUS:  Enjoy your 'dose' 15-20 minutes before a main meal, and help your digestion perk up!
I have created an eReport ~ on our home page, which includes another version of this one, and if possible, is even better! Check it out ~ top right corner.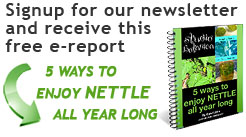 Save