We all know that fresh fruits and veggies plus a selection of lean proteins contribute to a life-enhancing anti-inflammatory diet.  There is much written about making good choices. In honour of heart health and the the feast of St. Valentine's, here are FOUR herbs to consider when wanting to support the cardiovascular system.  It's just a glimpse but ~ I promised a quick read!
Garlic (Allium sativum)
There many studies confirming that garlic in several forms can normalize blood pressure, reduce cholesterol, improve circulation and prevent blood platelet aggregation. Raw garlic, chopped finely and added to a 1/2 tsp raw honey is quite pleasant. Put garlic in everything you cook ~ well.. as much as you can.. I try to add some for flavour at the beginning of a recipe and reserve most until the end, to be able to take advantage of its raw super powers. For more garlic info, click here and here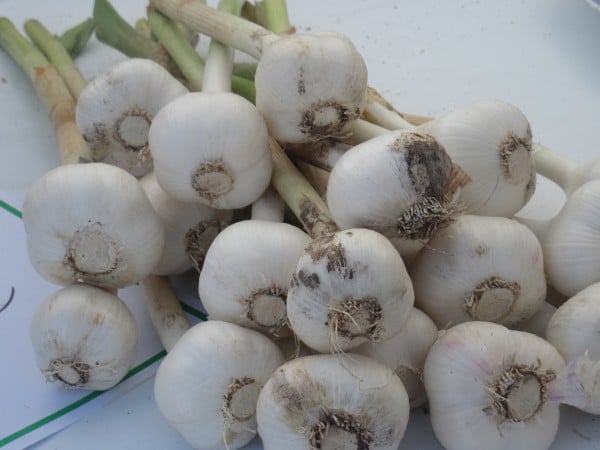 Cayenne (Capsicum frutescens)
Known for it's ability to 'kick it up a notch' in culinary recipes, cayenne , as a medicine, can strengthen and tone the heart. As a gentle stimulant, it can help to improve circulation. I used to be afraid of cayenne's heat, but I started adding a pinch to meals a few years ago, and am happy to say that I now am able to welcome it's warmth on a cold day! Start with just a pinch in warm water and lemon (honey optional) in the morning. Delicious.Your heart will thank you!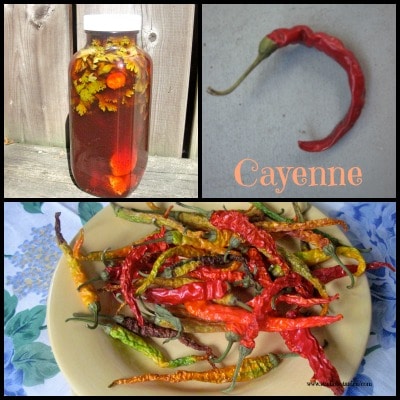 Hawthorn (Crataegus oxycanthus)
Long known as a supportive nourishing heart & circulatory tonic, we use hawthorn berries to help to normalizes blood pressure. This delicious tea, used therapeutically can also help to lower cholesterol. Hawthorn can be indicated in cases of hypertension as well as angina, arrhythmia, arteriosclerosis. I recommend both infused hawthorn berries and hawthorn tincture .  
It's easy to infuse 2-3 tablespoons of hawthorn berries in a pot of good quality water. Bring to a light boil. Lower heat and gently simmer for a few minutes. Strain. Reserve the berries (for another infusion, later.) Drink 3 cups of infusion daily or take 15 to 25 drops of hawthorn tincture three times daily. More info here.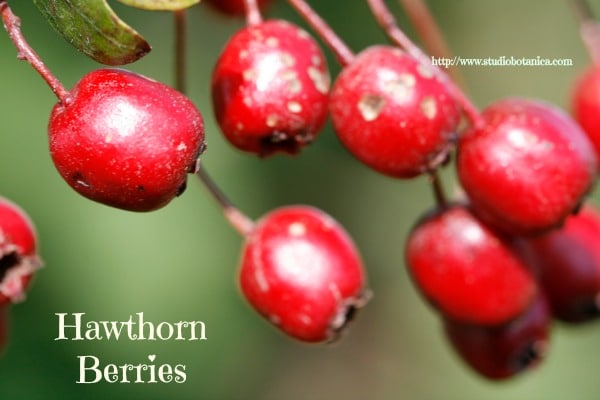 Motherwort (Leonurus cardiaca)
As the Latin name implies, this cardiac supportive herb is used to strengthen the heart. We tend to use Motherwort tincture as the tea can be quite bitter to take. Motherwort can help to lower total cholesterol and can soothe nervous tension. Many women find that, over a period of time, this relaxing herb is calming and nourishing and very helpful in the evenings  to 'wind down' and in cases of mild insomnia. LOVE Motherwort!  More info here.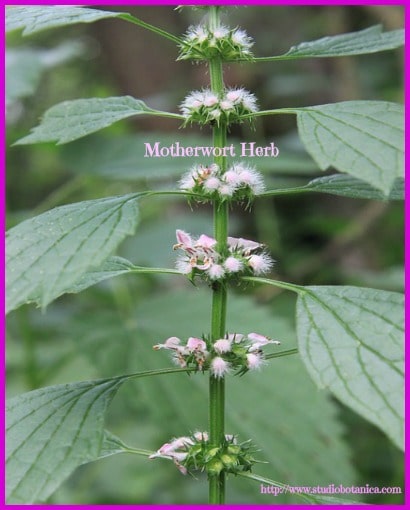 There are many possible choices  in the list of cardio-tropic or healing heart herbal apothecary. These 4 are just a quick  peak at some good, easy to use choices for supporting the cardiovascular system.  As with anything, ask questions, and consult a health professional for specific suggestions.
Have a delightful  week ~~ and here's to L O V E  and a healthy heart !!

Save
Save
Save
Save
Save
Save