If you have been a part of our community here at Studio Botanica, you know that I am passionate about herbs and share herb-infused posts, often. I am committed to sharing ideas about HOW to live a healthier life with herbs as a major contributor.
There is more to the big picture though. We can take all the herbs I write about and still not get the results we want. HERBS and the magic of herbal medicine ~ will work much better when combined with other healthy lifestyle choices.
These days, with the internet super highway at our disposal, there are SO many people sharing ideas and it's not all good reliable information. How do we know who to trust? How do we know which info is that nugget of truth that we need?
I tend to search for the source of posts I read, and do so until I find the expert or at least the well seasoned individual with lots of experience and even then, I compare ideas and then research some more. This can be very time consuming!
What would you say if I told you that you could buy over 100 digital resources to help you improve your health?
I am so excited to share that… that's exactly what's happening right now with the Ultimate Healthy Living Bundle! Fun Fact: Ultimate Bundles has served over 80,000 people and have helped them improve their health and their life.
My very own latest eBook "Herbal Teas for Winter Health" is in this bundle of digital goodies!
The Ultimate Healthy Living Bundle (2017 Edition): an expertly curated collection of eBooks, eCourses and more that will help you and your family live healthier lives.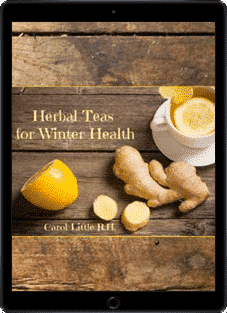 The entire package is worth $3,680, but right now it's only $29.97 to pick up your own copy of the bundle. But you have to act fast — at a price like this, they can only offer it for six days!
Go get yours HERE: https://us154.isrefer.com/go/UHLB2017/a578/
The bundle contains a huge assortment of health-related topics – from wholesome cooking and (easy) fitness to using natural products throughout your home and on your skin. The folks at Ultimate Bundles are super-picky about the books and authors they accept, so I'm SO honoured and excited to be part of such a valuable and genuinely helpful package.
The answer is simple, really. Although I usually write about HERBS, being a part of the bundle gives me the opportunity to share and learn with you about other topics that are also very important to you, such as healthy recipes, gardening tips, great fermentation ideas, DIY skincare and yummy foodie projects.
I am super excited too, to have friends Kami McBride and Chris Dalziel ~ fellow herbGals who have fabulous contributions in the bundle.
Kami from Living Awareness has created a delightful eCourse featuring Calendula and fantastic skin health ideas! I cannot wait to spend more time with this one!
Learn how to use the healing power of calendula for your skin! Kami will guide you in the step by step process of learning to make calendula infused oil and calendula body butter!
You'll be so surprised at how many ways you can use it!
Chris from JoyBilee Farm has created an amazing opportunity that you can enjoy 'at your convenience, in your own time' Not tests. Come to Herb Camp!
"The Make Herbs Fun Again Camp is a camp for DIYers, herbalists, gardeners, and those who love learning about herbs and getting their hands dirty. It's for those who would rather go for a walk than study the encyclopedia. It's for those who WANT to have time for herbs but got distracted along the way. It's for those who want to connect in a community with others who are making time for herbs. And it's for those who are serious herb students who need to reconnect with the playful child that made daisy wreaths and sucked honey from clover petals many years ago." I know that I am enrolling in this. We can always learn something new!
You know how much hard work, research and time I put into my products, so now multiply that by 107. That's the amount of value you'll get when you buy The Ultimate Healthy Living Bundle (2017 Edition).
Check out The Ultimate Healthy Living Bundle right here! It's available for 6 days only!
So you may be thinking that there is just TOO much stuff and who has time for all of this!?
Here are my top picks for you ~ but there is truly something for anyone who wants to feel better + look after their family! (Check out the info-graphic farther down)
Make Herbs Fun Again: 30 Day Challenge Camp Experience ($47.00)
(eCourse) by Chris Dalziel
Calendula for Your Skin (eCourse) by Kami McBride ($79.00)
The Craft of Herbal Fermentation (eCourse) by The Herbal Academy ($119.00)
30-Day Broth Challenge e-Guide by Starlene D. Stewart ($19.00)
Herbal Skincare 101 by Kristyn Bango ($49.00)
Not to be missed (I am so happy about this opportunity!)
3 Month Membership to the online resource community "by Rootsy, LLC "($57.00)
Don't know these folks? You'll want to. Here's their motto:
"We want to help you discover projects that make you hum a happy little tune"
It's truly an amazing opportunity ~~ isn't it? I am hoping that you find something to make you smile today ~ just before I head out to spend some 'joy time' in my garden, there are actual PHYSICAL bonuses that are included in this amazing eBundle..I've ordered mine ~ on their way to me now!
Jump in ~ I promise ~ it's ONLY for your own good (that's from Auntie Martha!)lol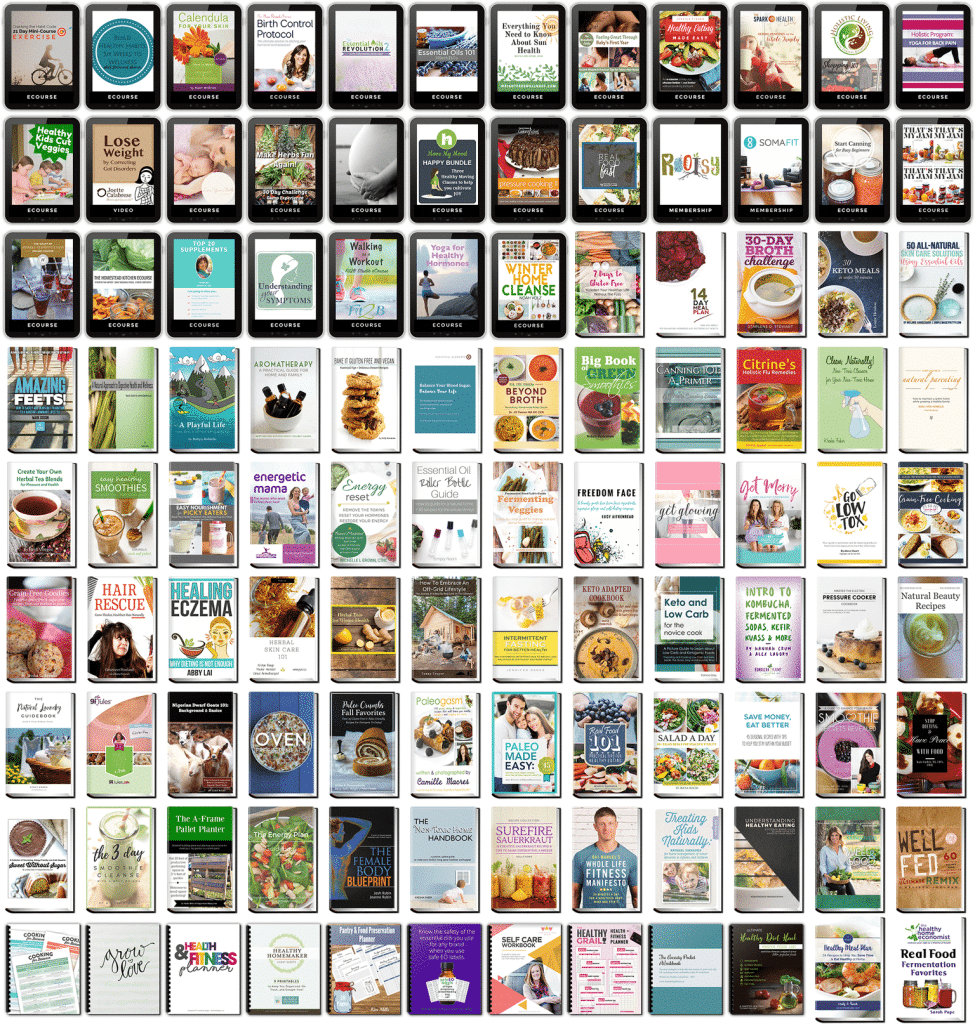 Yay!!! Have fun with this and we'll talk soon.
Green Blessings, Carol
Save
Save
Save
Save
Save
Save