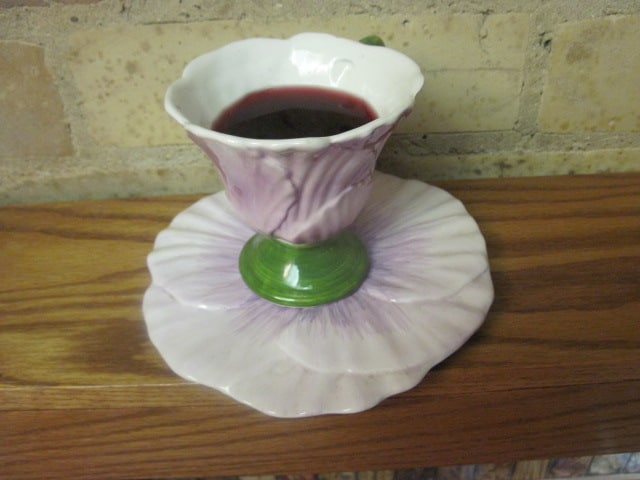 New Year ~ Happy New Year!!
New Year = a new you? ARE You READY for a small change, here and there?
WHY not start here with ONE small change at a time?

The common toxins listed below are responsible for health problems ranging from contact dermatitis, severe burns, and ocular damage, to liver failure, unusual heart rhythms, hormone disruption, infertility, and blood clotting problems. You wouldn't welcome any of these health problems if you had the choice. But you do have a choice… Detoxify Your Life!
Quaternium-15, Propylene Glycol, Dioxins, Cocamidopropyl Betaine, rBGH, sodium citrate, trisodium phosphate, polyglycerol polyricinoleic acid, Pluronic Surfectant L-61, Ammonium Hydroxide, Pseudoephedrine, Dextromethorphan, and Nicotinamide.A chemical cocktail.
These are just some of the toxins many of us are exposed to each day before we even venture outside our own four walls. Isn't that amazing? Think about it.
I've had the pleasure to collaberate with some other health-minded writers to create a timely easy-to-follow book which offers do-able ideas to move you in the right direction — away from the chemical soup — towards a peace-filled relaxed natural life with life-enhancing choices!
At first glance it can seem overwhelming to get these toxins out of your home. They are in everything including your food, shampoo, household cleansers, and, even in your cough syrup. "31 Days to Detoxify Your Life" is here to show you that you can get rid of these toxins and not sacrifice beauty or cleanliness.
In "31 Days to Detoxify Your Life" you'll learn to identify the toxins in your life and find ways to eliminate them for good.
This do-it-yourself ebook is broken down into 4 major sections:
Detoxify Your Food,
Detoxify Your Home,
Detoxify Your Personal Care,
and Detoxify Your Medicine Cabinet.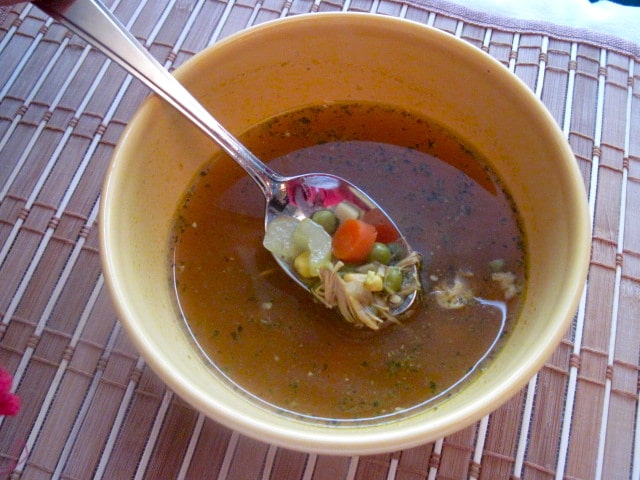 What will you find in this book? Lets take a closer look.
Detoxify Your Food
We discuss the health effects of pesticides, GMOs and processed foods, and give you a simple guide on how to make the best decisions you can for your family.
We include over 40 REAL FOOD, Gluten Free recipes that are not only delicious but simple and straight forward. These include tasty dishes you can serve at a super bowl party without anyone blinking an eye.
Detoxify Your Home
What health issues do your cleaning products cause? You may be surprised. Here we discuss how you can identify toxic cleaners in your home, and how you can replace them.
This chapter includes over 20 house cleaning recipes. From carpet to tile, from wood to glass, we have a natural cleaning solution for you. These will not only save your health, but will also save you a good amount of money by just making your own house cleaning products.
Detoxify Your Personal Care
Do you know what you are putting on your skin may be causing the skin issues you are trying to prevent? Here we discuss how the skin works, and how to make your own skin and body care products to meet your specific skin care needs.
Includes recipes for shampoo, conditioner, hair styling products, and various skin care recipes to meet your every natural beauty need naturally. Once you try these products you won't ever want to switch back.
34 Bath, body and oral care recipes!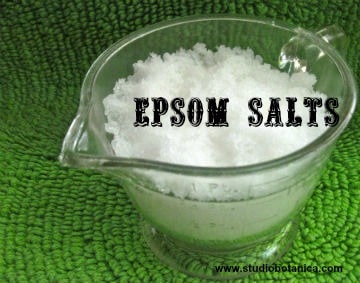 Detoxify Your Medicine Cabinet
There once was a time, not too long ago, where people were able to handle little medical things at home without having to go to the doctor for every little thing. Coughs and colds, headaches and stomach aches were all able to be dealt with at home without needing to go to the doctor. Here we aim to help you regain some of this independence on your own. This basic home healthcare education is a great starting point for every family.
I find that people like to start a programme at the beginning of a NEW year — but — if you are reading this later — or want to think about it –anytime is a GREAT time to make positive changes for yourself and your family!
My idea is — Make ONE SMALL change at a time = life-long life-enhancing better days!
Each section of "31 Days to Detoxify Your Life" includes practical tips to rid your home of toxins you may not even know are there. There are also recipes to make many of your own household supplies from cleaners to laundry soap to shampoo. Some recipes are included to simply replace the products you use now, while others are formulated to clear the toxins out of your body.
Why detoxify? If you are in good health, gentle detoxifying habits, such are found in the book can be very helpful. Those recovering from illness or in a debilitated state, would benefit from the other chapters –i.e. food, home – but need to focus on nourishment and building, toning , strengthening ~ for their bodies.
There are several benefits to detoxifying your body, including:
increased energy
stronger immune system
better concentration
weight loss
promote fertility
more energy
reduction of allergies
improved mood
feeling of empowerment
Join the challenge and start off 2017 with a cleaner, healthier you!

Sending you all ~ HAPPY NEW YEAR wishes ~ and sincere hope for better and better days ahead for us all!
Carol —
Thanks to Amanda Klenner-Labrow for putting it all together — Amanda is a wonderful herbGal!

Save
Save
Save
Save
Save