I am always looking for more ways to get GARLIC into my body and into the daily regimens/meals for my family. Sometimes, in the change of seasons, we find ourselves with one of those pesky, very irritating sniffly spring colds.
Years ago, I learned about this super powered 'refreshment' in a class with Aviva Romm who is an amazing herbalist. midwife turned medical doctor! Garlic Lemonade may sound a bit 'odd' but try it and keep your immune system strong!
It's easy to make and is very nutritious. For more about the power of garlic, here are some garlic highlights!
Garlic Lemonade
This combination can kick out a stubborn virus wanting to take hold, if made quickly at the first sign or symptom.
Enjoy hot.. warm.. or room temperature.. Your choice..
Maybe ~ start off with a warm drink and sip though out the day? Make lots!
EASY and EFFECTIVE !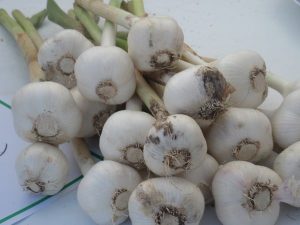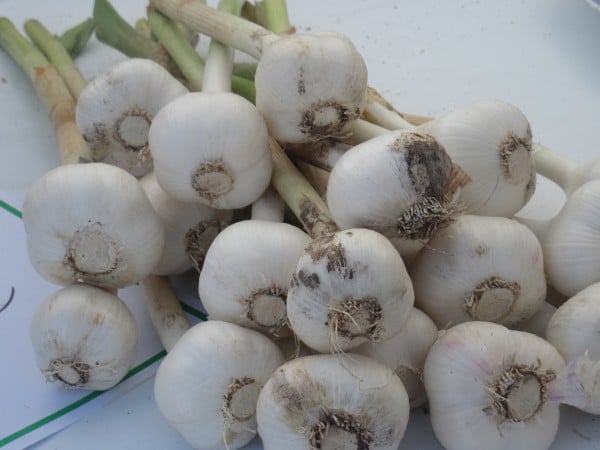 Garlicky Lemonade
2015-03-30 14:33:06
Anti-viral nourishing detoxifying Tonic!
Ingredients
2 cloves fresh garlic, local, organic if possible
pure water
1 lemon, organic preferred
Raw honey, local if possible
Instructions
Finely mince fresh garlic and place in a 1 quart mason jar.
Fill the jar with boiling water and cover for 30 minutes.
Cover
Strain out the garlic
Add the juice of 1 whole lemon to the liquid.
Sweeten to taste with raw honey.
Notes
Enjoy warm and often.
Sometimes I add the juice and toss in the lemon halves to infuse all possible lemony goodness!
Enjoy hot.. warm.. or room temperature.. Your choice..
Be creative. Add coriander, fennel, cumin or other digestion-boosting herb if you like!
What's your favourite?
Studio Botanica http://studiobotanica.com/
This is just one more fabulous way to support ourselves, nourish ourselves and our independence! Enjoy!
For more about the lovely Ms Aviva Romm here.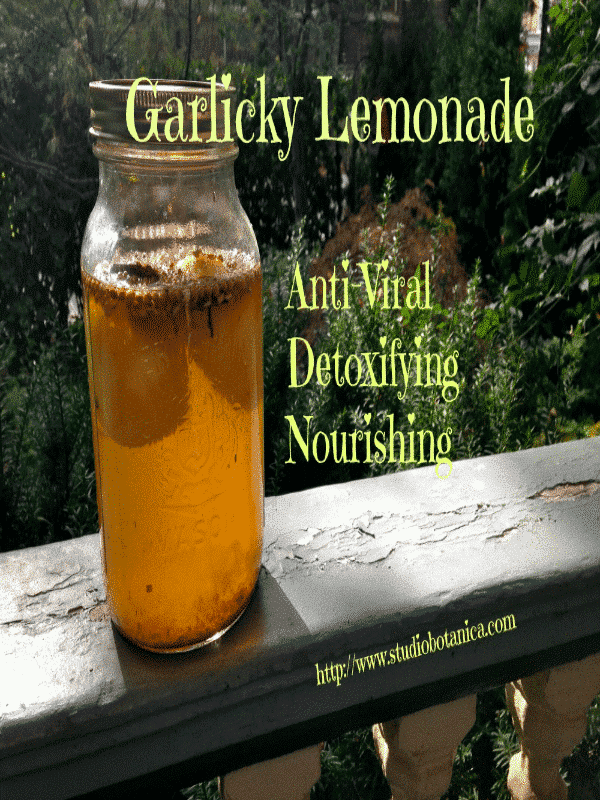 How do you add garlic to your day?