Wild Food in YOUR backyard?
I can remember the first time I enjoyed a wild salad. I remember it very clearly. The realization that I was eating something delicious that we had just picked in a nearby meadow…. was life-changing! I'll never forget that feeling. Freedom! Empowered! Self-reliant! Exhilarated!
Have you gone foraging for food? What have you found? I'd love to hear about your adventures! Whether it's a simple salad from dandelion and violet leaves (because that's all that is "identify-able" or more complex, DELICIOUS food awaits and lots of fun besides!
Some of you may recall the story I have told about my first herbal medicine experience ~ learning that a simple plantain leaf (plantago) could speedily soothe a pesky mosquito bite. Another 'a ha' moment which caused me to make a sudden left turn down a path of herbal learning!
Plantain is also a yummy green which can be added to salads or used in cooked preparations! There are two types which are probably thriving near you, right now! Broad-leafed and Narrow-leafed varieties are both edible and medicinal.
I don't need to leave my 'postage stamp' property in Toronto to find wild edibles!
I am willing to bet that you don't either ~ whether you are located in the middle of a huge city or bustling suburb or living on a large acreage. Wild food is ready!
Here's what typically visits me in my yard ~ without needing to leave home, here's lunch! By the way ~ these are visitors, literally. I have not planted these. The WILD energy is intact and vibrant, ready to offer healing energy to our meals.
Dandelion (taraxacum officinalis)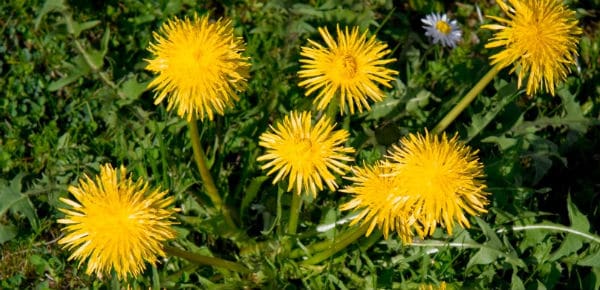 Garlic Mustard (alliaria petiolata)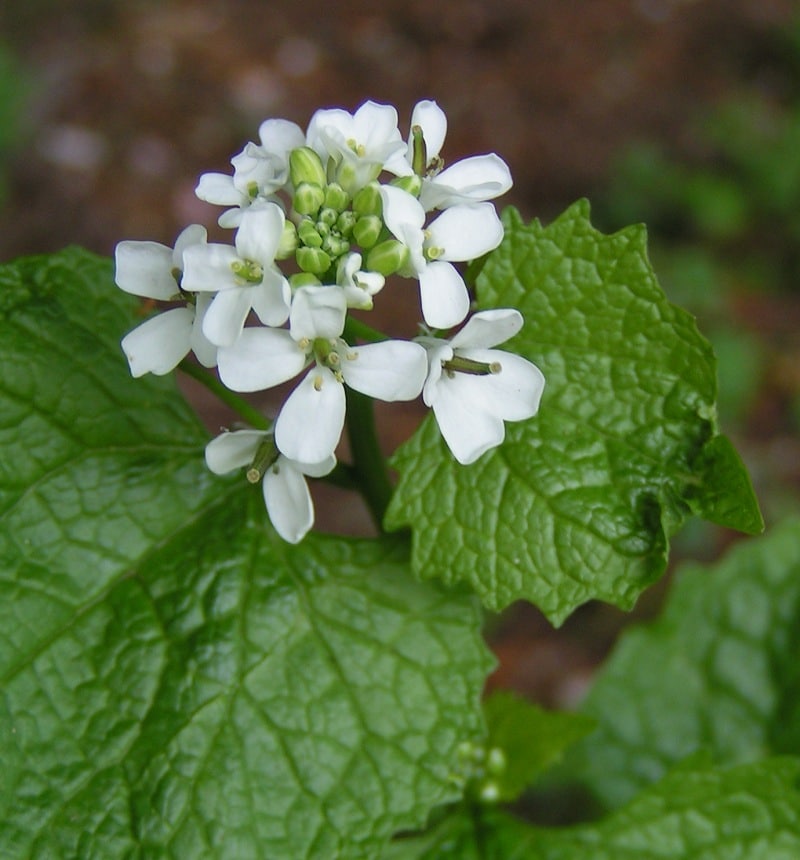 Herb Robert (geranium robertianum)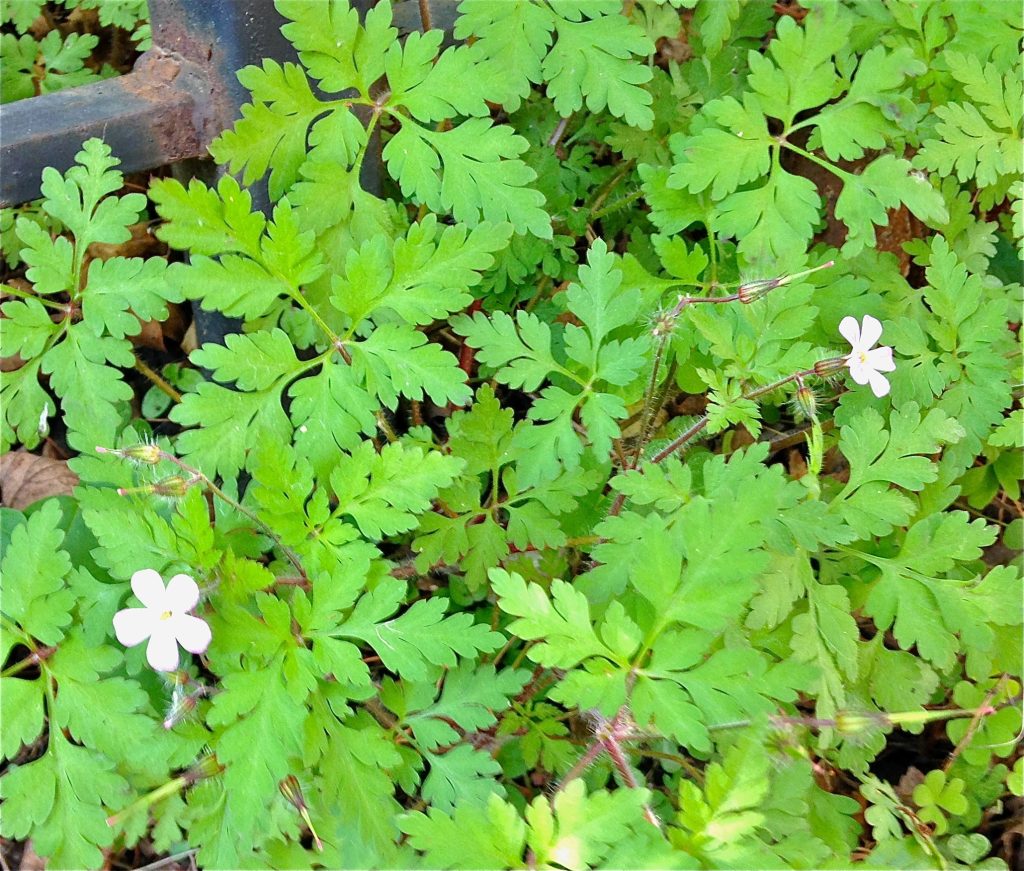 Lamb's Quarters (chenopodium album)
Plantain (plantago spp.)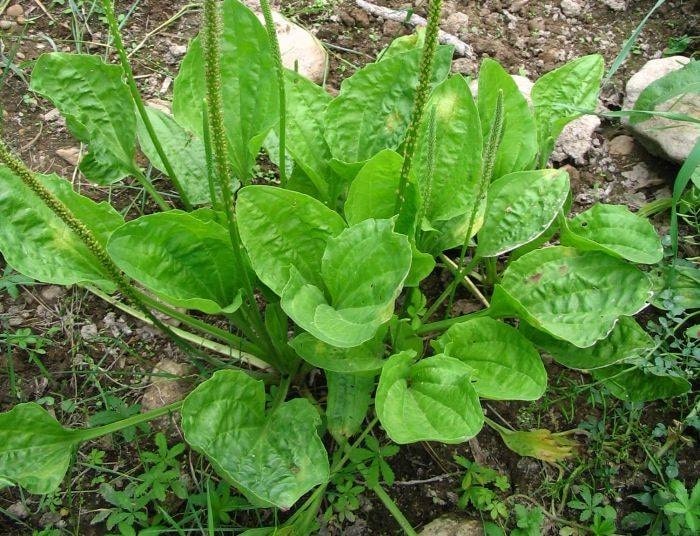 Self-Heal or Heal All (prunella vulgaris)
Wood Sorrel (oxalis spp.)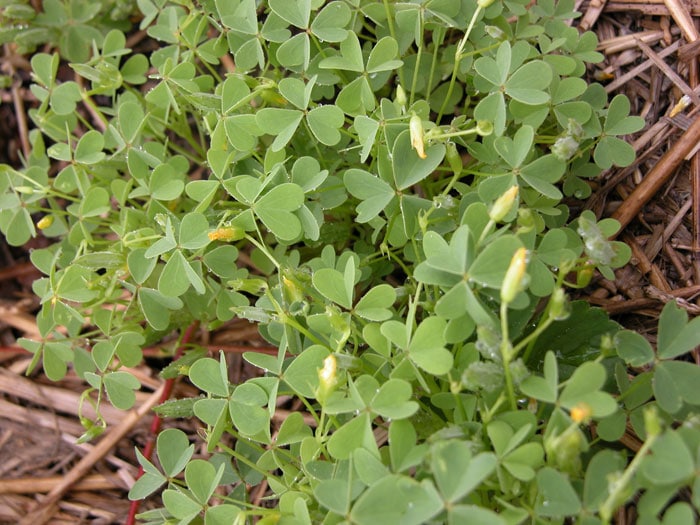 Also in my yard….. but I need to wait for the chance for a pic .. this season.. :
Chickweed (stellaria media) —
Pineapple Weed (matricaria matricariodes)–
Pictures to come (forgot to snap a pic before tossing into my last salad!)
What can you find in YOUR yard or around your own home?
When looking for wild plants to bring home to the kitchen, never pick (let alone eat) anything if you're not 100 % sure about. Consult a local field guide or take an experienced friend on your foray! Wild food is ready for you!
I like the Peterson Field Guides series. The 'Wild Edibles' edition works well to help us identify what we are seeing ~ and offers many tips re harvesting and uses, with excellent pictures.
Here's one of my favourites A Field Guide to Edible Wild Plants: Eastern and central North America
OK.. so we have identified the 'weeds' and/or herbs/wild edible plants.
Now what?
I use them, as one would, any greens in a spinach recipe, for example.
First. I love a salad featuring a mixture of wild greens ( sometimes add regular 'domestic' lettuces to the mix) I love a simply delightful vinaigrette made with good quality olive oil, Dijon mustard and infused vinegars.
Ideas for infused vinegar here and here and here (I LOVE infused vinegar!)
This salad features wild greens, red leaf lettuce, sliced cukes and feta cheese!
In addition to salads, I use wild foraged greens and flowers in stir fries, soups, on pizzas (grilled), as appetizers and mains. Whatever one normally makes with 'domestic' greens, we can often substitute. Move over spinach.. Time to Go WILD!
I promise to post more ideas ~ for both simple and elegant dining experiences, in the coming weeks! I have made countless dishes over the years. I have rarely taken pictures ~ apparently that's important, now that I am wanting to share these online!! As I am able to get the pics together, will post the recipes.
In the meantime ~ go for a quick look around YOUR home.
Please tell me what you find! Start with ONE plant if you are
new to this 'foraging thing' !!!

Experienced?
What do you 'do' with the greens in your own yard?? Please share!