Oh to sleep, perchance to dream…. So many of us, for one reason or another, have issues with sleeping and our sleep quality. For the most part, I sleep well, but I have so many friends and family members who don't. We need our rest to feel our best. That's nothing new. 
I've written about herbs to help with sleep here. and ideas to get there, here.
In addition, the ages old practice of creating 'dream pillows' or sleep pillows can be very helpful. I've made many over the years. In fact, they were great 'sellers' at my shop Studio Botanica, many years ago. I made them with silk and organza but the most basic dream pillow is just as effective and can be made with a simple muslin draw-string bag filled with a herbal blend. 
To promote sweet dreams + avoid nightmares:
¼ part hops (use the flowers or 'strobiles')
1 part lavender flowers
1/2 part mugwort 
¼ part rosemary 
1 part roses (petals)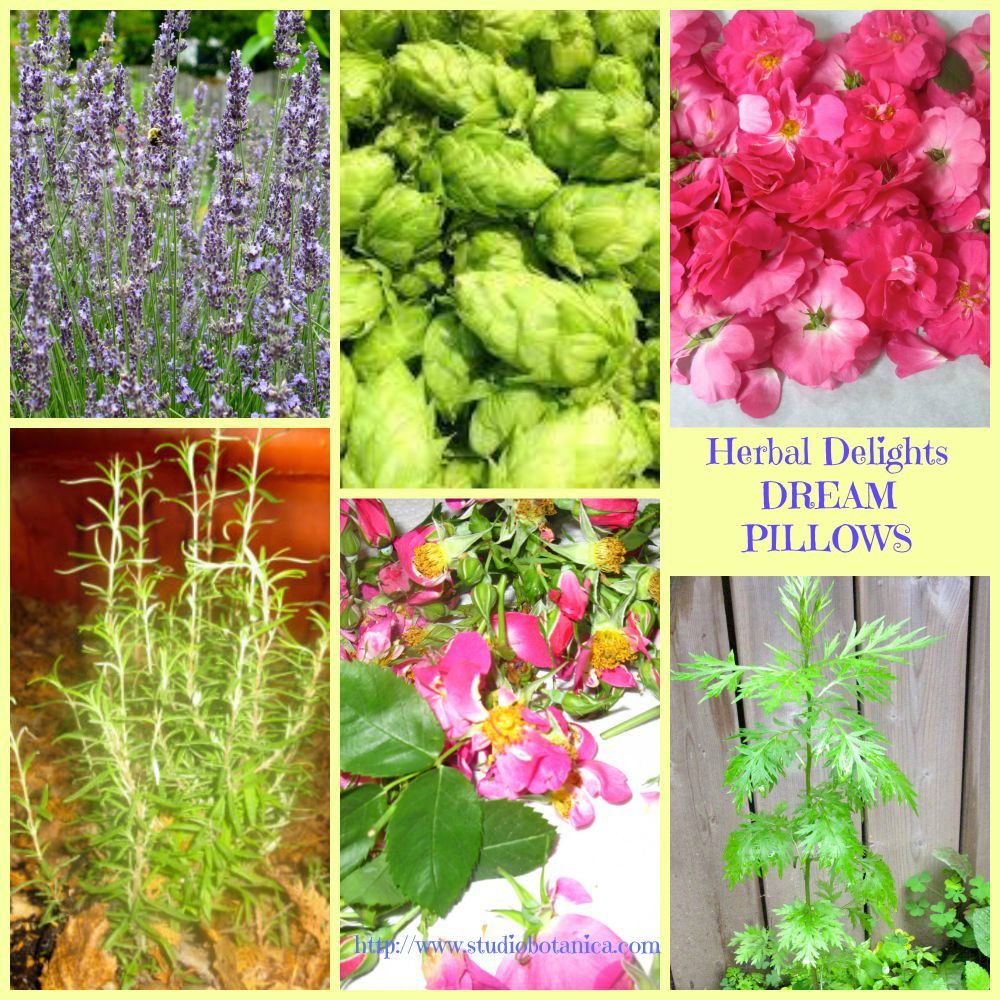 I have always been a traveler and love to take something scented, from home, to bring a sense of the 'familiar' to my hotel room. I always travel with lavender essential oil and sometimes I remember to include a sachet of lavender or a tiny dream pillow, made with the blend above.
For a quick but much appreciated gift, add this herbal blend to a colourful organza bag. They range in size from 2″ square to much larger.
If you or anyone you know, has children who have difficulty falling asleep or are having nightmarish dreams ~ this idea can truly be helpful. Mugwort, in particular is our herbal ally in this case. This is a super project for families to do together. It's a good thing!
GREAT sleeps are important. Here's to your sweet dreams!        xo Carol