January is a super month to incorporate some new habits! As always I will be writing about some step-by-step  plans to make subtle changes to help you to live your best life! It's cold in southern Ontario! Brrrr…  I think, our focus is about keeping warm too! Warming soothing casseroles, crock-pot meals and healing soups infused with anti-viral, anti-microbial, anti-inflammatory herbs and spices!  Let's not forget the power of herbal tea!
Each choice that we make can be life-enhancing or otherwise.
Check out my favourite healing soup recipe here.   For two posts about winter tea blend ideas, click here and here.
ALSO!!
I don't tend to talk about 'cleansing' or 'detoxing' very much, as I believe in nourishing and strengthening our bodies with herbs and good habits.
I agree, however, that  a focus on  'clean eating' and better choices for our homes, can be important choices.  "DETOXIFYING"  our homes is beneficial
I have partnered with some fantastic natural and green bloggers to offer you an eBOOK  full of excellent tutorials and recipes to detoxify Your life. What better time to pick than at the start of a new year, when you're mostly likely to be motivated to make changes! If you or someone you love is suffering from an autoimmune disease or you are just tired of feeling tired, you may be overexposed to toxins in your home.
This eBook  can help get rid of those toxins step-by-step! Check it out here.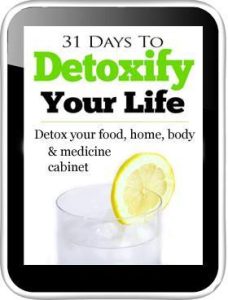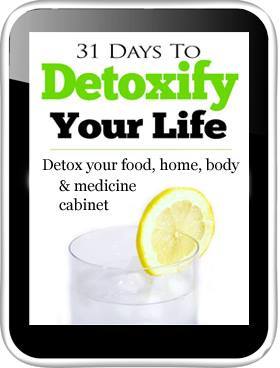 Recipes Included:
Grain-Free Pumpkin Pancakes
Delicious Detox Smoothie
Banana, Apple and Oat Muffins
Lemon Herb Chicken
Paleo Chili
Beef and Broccoli
Apple Pecan Cobbler
Homemade Almond Milk
Guilt-Free Peppermint Mocha…and so much more!!
Home
Recipes Included: (all natural and non-toxic, of course):
Homemade Floor Cleaner
Disinfecting Counter Spray
Natural Dish Soap
Fabric Stain Remover
Toilet Bowl Cleaner
Glass Cleaner
Grout Cleaner
Body


34 Bath, Body and Oral Care Recipes:
Oil Pulling
How to Go Poo-Free or No-Poo
Herbal Vinegar Hair Rinse
Rosemary Hair Oil
The Oil Cleansing Method
Carrot and Coconut Oil Face Mask
Simply Luxurious Lip Balm
Homemade Toothpaste
Medicine Cabinet



10 Herbs Everyone Should Have and Their Uses plus bonus recipes!
Soothing Onion Syrup
Cold-Kicker Honey
Elderberry Syrup
Chest Rub
Fire Cider
Apple Cider Vinegar for Acid Reflux
Skin Soothing Salve
There are many reasons to 'step away' from everyday toxicity. This eBook has been compiled by health-conscious experts in a way which makes "one small change" at a time .. POSSIBLE!
For more info, click here. 
 I hope that you find this collaboration helpful on the long and winding road
towards better and better!!  Please share any of your own healthy habits on this topic!!