Cayenne (Capsicum annuum) is a well-loved and much-used member of my herbal apothecary. This fiery fruit has a long tradition in the herbal world and a very long list of healing attributes. It offers a stimulating jolt to formulas with a definite warming affect and so is used in a small quantity. The IHA (International Herb Association proclaims Capsicum as Herb of the Year for 2016! Our new book featuring 'all things Capsicum' is now available. (see below)
I am sharing an excerpt from one of my chapters. I hope you enjoy it! I'd love to hear about your own relationship with this very special herb family!
You may not think of capsicum (aka hot peppers) as medicine, but most are 'therapeutic herbs' which can be used to increase circulation in the body!
Finding our way through the wide array of 'chilis' can be daunting. Last winter, in Mexico, I had the good fortune to spend some time with a local chef and will share some recipes as soon as I can decipher & translate my scribble.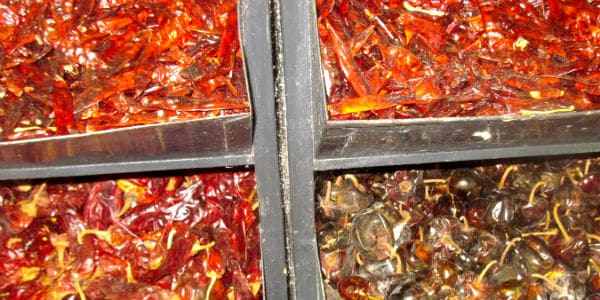 Here are some of the most common members of Capsicum :
I will add pictures asap.Forgive me.
Ancho /Poblano: Called poblano when green and ancho when greenish black, these are fairly mild, but the heat can vary from pepper to pepper. The ancho is the sweetest of the dried chiles.
Anaheim: Mild Anaheim is one of the most commonly available chiles, locally. They're sweetish and a little smoky.
Chile de arbol: Related to the cayenne pepper, this long, skinny red pepper is hot.
Guajillo: These are dried chiles with shiny deep dark red skin and medium heat.
Guajillos are my current favourite !
Serrano: Small, about 1-1/12 inches long, serranos are hot and savoury.
OUT of my LEAGUE (normally!):
Habañeros: So insanely hot. Amongst the hottest of all peppers, but with a wonderfully unique flavour–just use cautiously. Check out this recipe for a Habanero salsa here and an all time favourite ol' time 'shrub' to sip with a happy jolt, here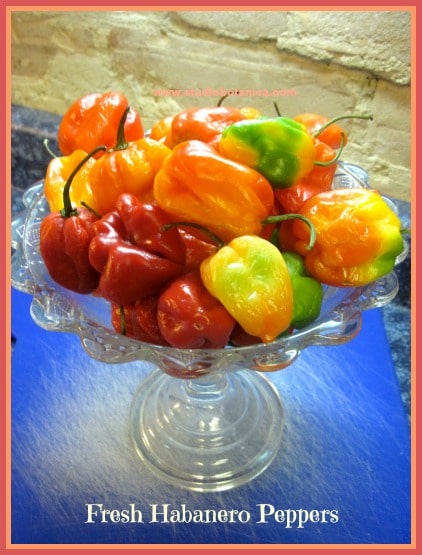 I have had a long love affair with the idea of learning to tolerate more heat from our Capsicum family members. I have come to believe in these powerful plant allies to ward off all sort of seasonal viruses. I add Capsicum family members to my healing soups in wintertime and all year long for an extra kick. Here's a favourite soup recipe in this post.
Do you have a favourite Capsicum family member?
Cherished by entire populations, worldwide, the culinary uses are legendary and the recipes impossible to count! There are also ~ many healing attributes which may surprise you.
Here's a partial list –> CAPSICUM HIGHLIGHTS:

Analgesic
Anti-bacterial
Anti-emetic (also emetic in large doses)
Anti-inflammatory
Anti-oxidant
Anti-spasmodic
Anti-thrombotic
Blood pressure 'regulator'
Cardiac tonic
Carminative
Circulatory stimulant
Decongestant
Diaphoretic (warming)
Digestive stimulant
Hypolipidemic
Lymphatic
Rubefacient
Stomachic
Styptic
See the herbal glossary under 'articles' for reference.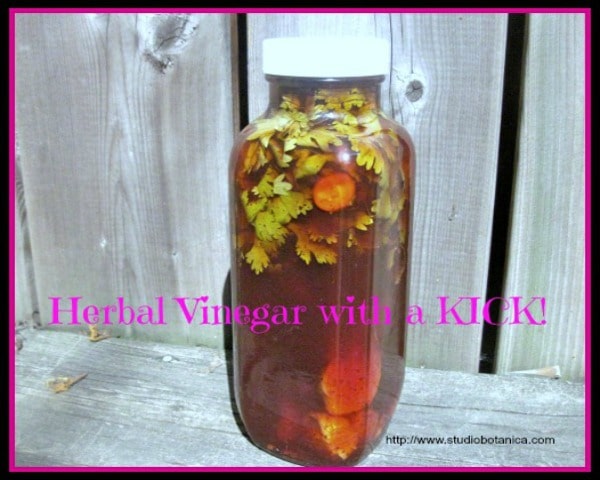 All of the attributes above are achieved with cayenne tincture, although cayenne powder has its place in the apothecary as well. Cayenne powder makes a super addition to your first aid kit. I keep some cayenne powder handy in a small container. It makes a wonderful styptic, so can stop bleeding, which can be very handy in an emergency situation.
Cayenne tincture, as a circulatory stimulant, adds clout to a formula. It can boost the ability of a formula to reach all areas of the body, quickly. If you note cayenne's other healing qualities, you may see when I may add it to boost a formula.
It's a super choice when the formula is quite full with other important herbs as only a small amount is needed to be effective.
Uses:
helps with poor circulation; cold hands and feet for example
believed to help boost metabolism; helpful in detoxifying tonics
used when there is a concern for blood clots (to prevent heart attack, stroke)
known to reduce plaque formation in arteries
can normalize blood pressure
can help to lower cholesterol and decrease blood fats
improves digestive function in general
helps to stimulate appetite after illness; also helpful in nourishing formulae re eating issues
supports our lymph system
helps respiratory system issues ~ inflammatory lung conditions, congestion, rheumatic conditions
topically applied — eases aches, pains, bruises, strains
Cayenne in a salve is a well-respected 'rubefacient' remedy and easy to make.
I will post my recipe soon, I promise
Check out our annual compilation, from 20+ herbalists and members of the IHA.
This 'all things capsicum' book is a treasure trove of recipes, anecdotes and stories featuring this huge rather potent herbal family!
It's available now over at the IHA website –>here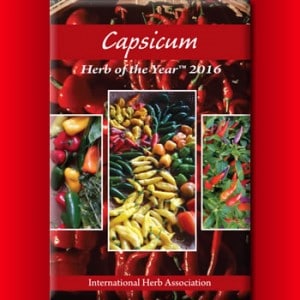 This is the first in a series of posts teaching how we can all enjoy
more of Capsicum in our lives. Hope you will leave a comment!
I would LOVE to hear about your own favourites!
Sending green blessings for best health your way!